Esports Pakistan
Smartphones have played a key role in making the esports industry one of the world's largest entertainment industries in the last few years. Who would have thought that people who play games by putting a two rupee coin in the consoles running on video game shops in the streets of Pakistan will earn millions of rupees from these games?
But the negative effects of some video games cannot be ignored. Let's take a look at the emerging e-gaming industry in Pakistan.
As times change, so do our sports and leisure activities.
Decades ago, games like Kekli, Gali Danda, Chapan Chapai, Khokho, Ankh Macholi were the highlights of our children's activities and streets, and games like Ludo and Carrom Board. When Pakistan reached its peak in cricket, hockey, and football, all the children started playing the same game or centers like snooker and billiard clubs in the neighborhoods which became the interest of relatively older boys.
But as technology came along, games became computerized and so did children's interests. Then computer or video game centers were opened everywhere which had so much interest in children and youth that they could enjoy them for hours. Further innovations in computers and mobile phones have changed the face of these electronic games in the last few years. And the younger generation, who used to be interested in sports like cricket and football, is now in the race to become e-gaming experts.
What is esports?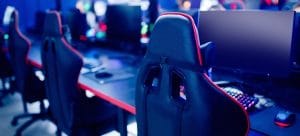 In the old days when you had to go to the ground to play sports, such as cricket and football, now all those games are easily available in the form of e-games in your pocket mobile or laptop. Now, children and adults, He has stopped going to the grounds and playing e-cricket, e-football, and other such games on his mobile, computer, or laptop all the time.
Due to the growing trend of e-gaming among Pakistani youth, gaming cafes were opened in all the big and small cities many years ago. The main feature of these cafes is the constant and fast supply of all kinds of e-games and the internet, which has started attracting all the fans whether it is an eight year old boy or a 21 year old girl or boy.
Is gaming Caffe, useful or harmful?
These cafes are a waste of young people's time, but many gaming centers also provide them with activities that parents usually do not allow their children.
Most cafes have complaints about the use of cigarettes, glass, and other narcotics and the display of immoral material. Due to which parents prevent their children from going there.
 But instead of wasting time playing e-games, there are some young people who have attached their future to them.
Pakistani youth making money from esports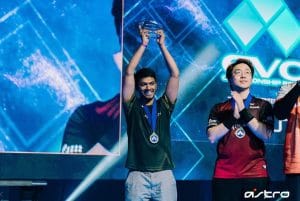 There are some young people who have made their future associated with e-games instead of wasting time.
Recently, Samil Hassan, a young man from Karachi, became the youngest gamer to cross the 10 .1 million mark by winning a video games tournament. Samuel, who started gaming with the video game 'Dota 2' at the age of seven, won the Dota 2 Asian Championship in 2015 for which he was awarded a cash prize of 56 256,831 and was named in the Guinness Book of World Records. Also recorded in the off-world record. Samil's success has also changed the mindset of him and many other Pakistani parents like him.
When Sadia Bashir, a resident of Islamabad, started playing in gaming cafes with her brothers as a child, her interest gradually increased. She decided to pursue a career in this field and today runs her own gaming development center.
"After reading about gaming and working with various organizations, I realized that not all young people who want to work in the industry have the right opportunities. That's why I decided to start my own pixel art academy. "
"I wanted to be a platform for all the young people and people who are interested in what I have learned and the way I am advancing in this field," she says. To be able to put it into practice.
"I am very happy to see housewives from 10 year olds coming to this academy now," she said. Can be taken further.
In 2011, Umair Ahmed and his friends started the Green Gaming Community together. At that time there were almost no gaming servers in Pakistan. As a result, Umair and his colleagues, realizing the shortage of gaming servers, started providing servers for game enthusiasts. Over time, the community he founded grew, and today his gaming community is number one in Pakistan and seventh in the world rankings.
Umair says that despite the easy availability of computers and other devices at home, large numbers of people still turn to game cafes. One of the reasons is the eagerness to play games in the teams. Umair said that there are basically two types of people who mostly turn to game cafes. But they come here for team matches. Because it is fun to play and learn from different people.
Preparing for economic stability in Pakistan through e-sports and the future of the young generation
Federal Minister for Science and Technology Fawad Chaudhry said in a message on social networking site Twitter that for the first time in the history of the country, a memorandum has been signed to give esports the status of a regular sport.
According to the statement of Minister for Science and Technology Fawad Chaudhry, a memorandum of understanding has been signed between Pakistan Sports Board and Pakistan Science Foundation after which esports will get regular sports status and if you are interested in video games then new opportunities Will are waiting
New esports industry and Pakistan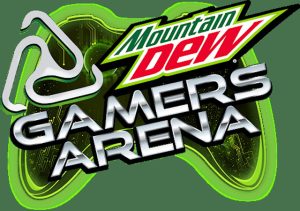 The trend of e-games is not new for Pakistan as the young generation of Pakistan has become very familiar with computer games since 2000 and now such games are being played on mobile which could not even be imagined before.
Unfortunately, Pakistani society has a negative perception of video games, which have a negative impact on the development and mental health of our children, although this is not true.
In the past, Pakistan did not pay attention to the video gaming industry at the official level, but the current PTI government has been preparing to promote the video game industry since last year. In December 2020, Science and Technology Minister Fawad Chaudhry said that we have built an e-gaming platform and now you can be part of the  90 billion industry.
In total, more than 2 billion people around the world play games via mobile, computers, PlayStation, and other platforms, most of which are interesting and beautiful, but some games can be violent, sexual, or even scary. Avoidance is essential.
 Opinions of psychologists and game developers
 Psychologist Fatima Karim said with reference to games that playing games are not a bad thing because there can be different types of games and parents have to keep an eye on what kind of game their child plays. Violent games can be devastating for both adults and children.
Game developer Farhan Aqeel said that usually, parents like to watch their children away from computer games and video games. If parents know what the value of the gaming industry is or what benefits we can get from learning games, they may change their minds and things will get better.
Job opportunities in video gaming
A large number of people who play video games in most of the countries of the world, especially in a developing country like Pakistan, may be unaware that video gaming can get a job.
To create a video game that is actually being played on a mobile phone or computer screen, there is a team of game developers, designers, and programmers who design the game, check it after making it and then Also remove the flaws.
If programming is mastered, there are numerous job opportunities in the gaming industry as the demand for brand new games in the market increases with the passage of time.
Types of games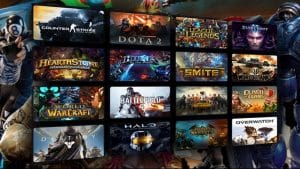 It should be noted that computer games or video games are not of one type but of several types in which racing, fighting, adventure, and action games are considered important types.
FPS is one of the most popular shooting games. In such games, players are given different missions that have to be fulfilled.
World Online Youth Scrabble Championship and Pakistan
The world's first World Online Youth Scrabble Championship is being held from January 22 this month, hosted by Pakistan. The championship will feature 96 players from 16 countries on 5 continents.
This was announced by Tariq Pervez, Director Youth Program, Pakistan Scrabble Association, during a press conference. The first phase of the championship will run from January 22 to 24 and the second from January 30 to 31.
All players are under 18 years of age. Pakistan has been selected by the international organization Scrabble Vespa to host the championship. These competitions will be held online in view of the current situation in Corona and SOPs.
What will be the future?
At present, no predictions can be made about the future of Pakistani youth in the gaming industry.  However, gaming is a fast growing industry in which the consumption of Pakistan's talented game developers, designers, and programmers can be easily implemented. 
The government of Pakistan has decided to give regular status to the gaming industry, after which the growth of the gaming industry in Pakistan can be accelerated and the country's economy can be expected to improve.