Altaf Hussain Biography in Urdu
The founder and leader of MQM Altaf Hussain was born in 17, September 1953 a poor family in Karachi. His grand father Mualana Mufti Ramzan Hussain was the Mufti Aagra UP India. He is a great religious scholar. Altaf Hussain father was stationmaster in India. His father Nazeer Hussain After independence migrated to Pakistan and appointed as a clerk in a factory . Altaf Hussain father was death on 13 March 1967. His mother was expired on 5th December 1985. In this page you will read Altaf Hussain in Urdu and Roman Urdu.
Biography of Altaf Hussain In Urdu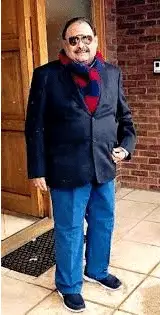 Pakistan mein awami saisat ko aik naya rukh aur naya cheyhrah danay walay Muttahida Qaumi Movement kay bani aur Quaid Janab Altaf Hussain 17 September 1953 ko Karachi mein aik ghareb gharanay mein paida huye. Unkay walid Nazeer Hussain aur walda Khursheed Begum dono ka taluq India kay sehar Aagrah kay mazhabi gharano say tha. Altaf Hussain kay dada Maulana Mufti Ramzan Hussain Aagrah UP kay Mufti aur Jaiyad Alam-a-deen thay. Unkay nana Haji Hafiz Reheem Bhux deeni aur adabi hawalay say sehar kay moaziz aur qabilay ahtaram hashti thay. Altaf Hussain kay walid India mein station master thay. 1947 Pakistan kay azadi kay baad hijrat kar kay Pakistan agaye aur Karachi mein aik factory mein clerk moqarar huye. Janab Altaf Hussain ki family pahlay Karachi mein Jahangir Road kay sarkari coater mein rahtay thay.
13 March 1967 ko Janab Altaf Hussain ke Walid Mohtaram Nazeer Hussain ka Inteqal huwa aur walida mohtarma ka intaqal 5 December 1985 ko huwa. 1970 ki dehaye mein Altaf Hussain ki family Faderal B Area Block- 8 mein Azizabad ke aik makan mein muntaqil hogaya. 120 gaz ka ghar na sirf Altaf Hussain ki rehayish gah balkay siasi sar garmiyoon ka markaz bhi hai. Is ghar ko Pakistan ki siasat mein aik aa'la makam hasil hai jisay hurf-e-aam mein 90 kay nam say duniya janti hai.
Altaf Hussain Education:
Altaf Hussain nay 1969 mein Government Boys Secondary School Jail road say Matric pass keya. 1970 mein app city college mein inter science kay talib ilm thay. General Yahya Khan ki hukumat nay lazmi fouji service ka aik mansubah national cadet service iskeem shuru kiya. Jis kay tehat har Matric pass noujawan ko aik saal tak lazmi tour par fouji khidmat anjam daina thein. Chunanchay Altaf Hussain bhi iss iskeem kay leye muntakhib huye. Ibtadai taur par tarbiat Karachi cantt say shuru ki phir Hyderabad cantt muntaqil ho gay iss dauran Mashriqi Pakistan mein jang chir gaie. Dauran jang hi national cadet service iskeem kay tamam cadetton ko 57 Baloch Regiment mein tabdel kar dia gaya phir inhein makran kay sahil par waqay bandargah sonmiani mein tarbiat di gaye. Ye tarbiyati course aik saal mein mokammal kar laynay kay baad app nay Intermediate ki sanad li. 1974 mein Janab Altaf Hussain Islamia college say BSc (pre medical group) ki digre hasil ki. jamia Karachi say B.Pharmacy kar nay kay baad M.Pharmacy mein dakhla leya lakin university chornay par majbur hogaye. Janab Altaf Hussain nay Karachi kay seven day hospital mein batour traine kam keya aur do Multinational Medicine Companies mein bhi molazmat ki.
APMSO:
App ki amli siasat ka agaz jamia Karachi ( Karachi University) say batour talib ilm hua. Altaf Hussain nay Mahajir tulba ko monazzam kar kay 11 June 1978 ko APMSO All Pakistan Mahajir Student Organization ki bunyad rakhi aur iss kay bani chair man banay. Ye tulba tanzem fouran iss qadar mqbul hogai kay dusri tulba jamaton ka nishana bannay lagi. Jo iss ki maqboiyat say ahsas-e-adam tahaf fuz ka shikar ho gai thein. Yon university campus mein aaye roz tashaddud ka silsilah shuro hogaya. Altaf Hussain ko pehli bar 14, August 1979 mein griftar kar leyah gaya aur woh nou (9) mah tak qaid mein rahay. Rahai kay baad app nay mahajir tulba tanzeemo ko puray Karachi mein motariq-o- monazam kar nay ka faisala kiya aur apnay iss faisla ko amli jama pehnanay kay leyeh Altaf Hussain nay rufqaiy kar kay sath mil kar gair mamuli mahnat say 20 -20 rupay chanda lay kar tanzeem kay tarufi ketabche shuru keye. Karachi kay tamam ilaqon Korangi, Golimar, Maler, New Karachi, FB area, Nazimabad gizri kay tamam Karachi mein MQM ka tuti bolnay laga. Yon ye tanzeem baad mein bani lakin iss ko shorat pahalay mili.
Mahajir Qaumi Movement:
18 March 1984 ko MQM yani Mahajir Qaumi Movement kay qayam ka ailan hua. 1984 mein iss kay tashkeeli dour mein Karachi mein lasani fsadat ka aagaz hua to MQM aik bari siasi jamat ki haisiat say samnay aie in fasadat nay Altaf Hussain ki shohrat aur badnami donon mein azafa kiya. Karachi kay fasadat kay dauran hi Altaf Hussain nay Sindh kay dusray shahron kay , jahan mahajir bakasrat abad thay wasi dauray kiye aur MQM kay leye akhlaqi hamaiat hasil ki. Iss ka natijah ye hua kay Karachi samait Sindh kay tamam Sehron mein MQM Hindustan say anay walay Mahajren ki sab say bari siasi jamat ban gai . youn iss daur say aj tak honay walay tamam intakhabat mein Karachi samait Sindh kay dusray ilaqon mein mahajir abadi walay ilaqon mein MQM hi kay umedwar kamyab hotay hain.
Sindh mein barhtay huay tashddud kay waqayat mein Fouji operation ka agaz 19, June 1992 ko hua. MQM apni suhrat ki wajah say iss operation ka khasusi nishana bani. Iss daur mein MQM pur tashdud amaze siasat mein hissa lanay aur torture sell chalanay kay ilzamat lagaye gaye. Altaf Hussain aur un kay sathiyon par qatal aur dosray jaraim kay hawalay say moqadmat qaim keye gaye. Iss daur mein Altaf Hussain aur unkay sathiyon kay darmian akhtalafat nay janam leya aur yuon alehdah Afaq Ahmed, Amir Khan, Bader Iqbal, Mansoor Chacha nay alag hokar apni jamat MQM Haqiqi ki buniad rakhi. Amir Khan kuch arsa pehlay Janab Altaf Hussain aur unki jamaat Muttahida Qaumi Movement say apni ghalti ki maafi mang kar Muttahida mein shamil hogaye hain.
Muttahida Qaumi Movement:
Altaf Hussain nay baqi sathiyon kay mashwaray say 26 July 1997 ko MQM ka naam Mahajir Qaumi Movement say tabdil kar kay Muttahidah Qaumi Movement rakha gaya. Jis mein sirf mahajir saiasat say hat kar tamam mazloom tabqoon ko aik hi plate form par jama karnay ki baat ki gaie. Qaumo kay mustaqbil ki tameer hukumrano kay haton mein nahi balkay quaideen kay fikar aur amal par hoti hai aur Altaf Hussain ka mison Pakistan kay mazloom quaim ki tameer ka mission hai.
Altaf Hussain Aur Pakistani Siasat:
Ye aik haqiqat hai kay Muttahida Qaumi Movement kay Quaid Janab Altaf Hussain nay Pakistani aqwam kay darmiyan faroye aur taa'sobi ikhtalafat ko khtam karnay ki har mumkin koshishein kein iss mein woh kafi had tak kamyab bhi hoye. Janab Altaf Hussain nay apni siasi basirat Pakistani siasi mumlat par qabo hasil karlia hai. 2002 kay intakhabat kay baad Altaf Hussain ki party Muslim league (Q) kay sath itahad keya aur hukumat mein shamil hui. youn unkay bohot say jila watan rahnuma wapis ayae Sindh kay Governor ka uhda bhi unki party MQM ko mila. Parvez Musharraf kay hamayaton mein iss jamat ka shumar hota raha aur aaj tak Altaf Hussain aur unki jamat Parvez Musharraf kay leye narm gosha rakhtay hain. 2008 kay intakhabat (Election) mein apni dairina mokhalif Pakistan Peoples Party kay sath unka itahad hua. youn Altaf Zardari bhai bahi ka nara samnay aya . Altaf Hussain aaj bhi London mein moqeem hain aur wahan party ke international secretariat se party ke muamalat chala rahay hain. Janab Altaf Hussain Pakistani siasat ki aik mottanaza shakhsiyat hain. Jin kay chahnay waly aur mokhalfeen donon ki tadad lakhon mein hain. Altaf Hussain par bohot say ilazmat lagaye gai hain. Unhain dahshatgard aur qatil tak kaha gaya hai. Tamam hukumaton ki taraf say unhain aik mujrim sabit karnay ki koshish ki gaie hai. Naserullah Babar Imran Khan aur Zulfikhar Mirza jaisay logon nay Britannia jakar bhi unkay khalaf qanuni karwai kar nay ka alan kia lakin iss sab kay bawajud woh apni jagah par qaim aur mustehkam hain. Altaf Hussain ki maqbuliat mein har guzartay din kay sath azafa hi hua koi kami nahi aie aur na unkay mokhalif apnay tamam tar dawon kay bawajud unhain hilanay mein nakam rahay. Muttehida Qaumi Movement kay quaid Altaf Hussain bohot si khubiyon kay malik honay kay sath sath kuch halqoon mein muttanaza siasi shakhsiyat kay taur par bhi pehchanay jatay hain. Altaf Hussain Pakistan say bahar honay kay bawajod Pakistani siasat mein aik aham markaz ki haisiat rakhtay hain aur unki taqarer aur bayanat hamashah am-o-khas ki tawajjah hasil kartay rahay hain.
NRO:
Pakistan mein NRO kay silsilay mein jo shuro galga utha woh isi waqt thamnay mein aya jab Janab Altaf Hussain nay NRO ki mokhalfat kartay huye Sadar-e-Pakistan Janab Asif Ali Zardari ko mashwarah dia kay woh doston ki baat manain aur agar Pakistan mein istehkam lanay kay silsilay mein unhain koi qurbani bhi daina paray to woh us say draig na karain. Altaf Hussain ki taraf say do tok alfaz samnay anay par aik dam sab kuch thanda par gaya aur Wazeer-e-Azam ki taraf say NRO ko manzuri kay leye parliament mein pass na kar nay ka alan kar dia gaya. Altaf Hussain ka ye musbat faisla jahan unki sakhsiyat ko mazeed mustehkam kar nay ka bais bana wahein iss say ye bhi zahir hua kay Pakistan mein na rehnay kay bawajud unki baton mein katna wazan aur ahmiyat rakhti hai.