Attaul Haq Qasmi Biography in URDU
Attaul Haq Qasmi was born on 1 February 1943 in Amritsar. In 1966, Attaul Haq Qasmi completed his M.A Urdu from Oriental College Lahore. From 1968 to 2001, Attaul Haq Qasmi was writing Columns in Daily Nawa e Waqat. Many awards awarded Attaul Haq Qasmi. In 1977 he was awarded Writers Gilid Adam G Award, in 1998 he was awarded Sitra e Imtiaz from President of Pakitan.
Attaul Haq Qasmi Urdu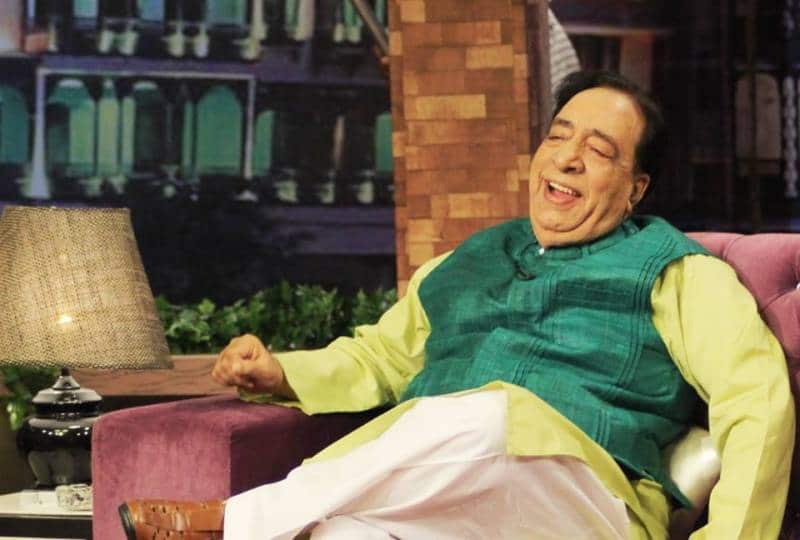 Attaul Haq Qasmi 1 February 1943 ko Amritsar mein paida hoye. Walid ka isim e ghirami Bhah ul Haq Qasmi tha. Jo qayam e Pakistan ke waqat Wazirabad mein aakar abad hoye. M.B Primary School number 2 Wazirabad se Primary aur bad mein middle kiya. M.A.O College Lahore se F.A kiya aur isi College se 1964 mein B.A kiya. 1966 mein Oriental College Lahore se M.A Urdu kiya. Dars o dadris ke shobe se munsalik ho gaye.1968 se 2001 tak Roznama Nawa e waqat mein Column likhte rahe.
1977 mein Attaul Haq Qasmi ke columns ki kitab "rozin dewar" ko writers Gilid Adam G Award deya gaya. 1979 se 2007 tak magazine "masar International" ke chief additor rahe. 1983 ta 1992 All Pakistan Newa Paper Assosiation (APNS) ne bhetareen column nigar award deya. 1985 mein Lahore Art Counsel ke member bane.187 mein udba ke aik wafd mein China gaye. 1992 hi mein Sadarti Award barae Husan e Karradagi se nawaza gaya. 1992 mein un ke drame "Shab Deg" ko Graduate P.T.V Award deya gaya. 1993 mein Dheli mein Alami Urdu Confrence hoi jis mein unhen Rasheed Ahmad Siddiqui Adbi Award deya gaya.1997 ta 1999 Norway mein Pakistan ke safir rahe. 1998 mein Sadar e Pakistan ne "Sitara e Imtiaz" se nawaza. 1999 mein Thiland mein Pakistan ke safir rahe. 2001 se ta haal 2007 Roznama Jung mein coiumn likh rahe hain. 2002 mein England mein Mian Muhammad Bakhsh Punjabi Conference munaqid hoi jis ki sadarat Attaul Haq Qasmi ne ki.
Attaul Haq Qasmi ne Amrica, Australia, Norway, England, Sudan, Denmark, Holland, Belgium, France, Spain, India, Japan, Sudi Arab, Qarat, Bheran, Dubai, Masqat, China, Switzerland, Turkey, Indonesia, Thailand aur bohat se mumalik mein munaqid hone wali adabi majalis mein bataor mehman e khososi shirkat ki. Maqtadra quomi zaban, Majlis taraqi e Adab aur pakitan film sensor Board ke Sadar hain. Assosiate Professor ke uhde se retiree hoye. Attaul Haq Qasmi ke dramon, columns, tanziya mazahiya mazameen aur safar naamon ke 15 se zaid majmuye shaya ho chuke hain. Rozan e Dewar se (column), Attaye (column),Sagoshiyan(column), juram e zarifi(column), column tamam(column), dhool dhapa(column), khind makrar(tanz o mazah), Barah Singe(tanz o mazah), Mazid Ganje Farishte(tanz o mazah), Hasna rona mana hai(tanz o mazah), Bazicha e Amal(tanz o mazah), Shoq e Awargi (safar naama), Goron ke Des mein(safar naama), Duniya Khobsorat hai(safar naama), Aik ghair mulki saiyah ka safar naama Lahore(safar naama), Deli dorast (safar naama) aur mulakatein adhori hain. (Shairi ka majmua) Wasiyat naama, Habs e Mamul is ke elawa TV ke leye likhe gaye drame Khowja and sons, Shab Deg, Haweli, Ap ka khadim (Shahar Italy), Ali baba challis chor, Harfan mula, Election election aur Apne paraye wagherah.