Habib Jalib Biography in Urdu
Habib jalib was born on 24 March 1928, Miyani Afghana District Hoshiarpur. His real name is Habib Ahmed. He migrated to Pakistan after partition. He was a renowned Pakistani revolutionary Poet. Habib Jalib's poetry reflected his vision and approach to life. Habib Jalib was first imprisoned during the Martial Law regime of Ayub Khan due to his defiant views on Ayub Khan's capitalistic policies. He was one of the most celebrated Pakistani. He died on 12 March 1993. In this page you will read Pakistani famous poet Habib Jalib biography in Urdu and Roman Urdu.
Habib Jalib Biography In Urdu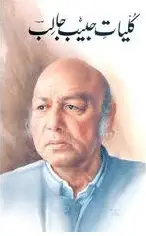 Urdu main mazahmati shayri ke naqeeb Habib Jalib 24 March1928 ko Miyani Afghana zila Hoshiarpur mein paida huye. Asal naam Habib Ahmed, walid ka naam Sufi Inayat Ullah Khan jo Allama Iqbal ki shaiyri ke dildada the. Bachpan Hoshiarpur mein guzra. Dosri jang-e-azeem ke zamane mein in ke walid Dehli chale gae. Habib Ahmed ko 14 saal ki umar mein Anglo Arabic School Dehli mein 7 class mein dakhil karwaya gaya. In ki tawajja parhai se ziyada shaiyri ki taraf thi. Qeyam-e-Pakistan ke bad aap Karachi aa gae aur Jackob Lines School main dakhil ho gae. Lekin nisaab se charhti aur shaiyri se ishq. 15 saal ki umar se Mashq-e-Sukhan shuru ki. Ibtedah mein Jigar Murad Abadi se mutasir the aur rewayati ghazlen kehte the. Ibtedah mein Raghib Murad Abadi ke samne zaanoey tilmiz tey kiya. Zamanae talib-e-ilmi mein he Haider Bakhsh Jatoi ki hari tehreek se wabista hue aur pehli baar 1954 mein giriftar hue.
Sadar Ayub Khan ki ki fauji aamriyat ke khilaf awami jalson aur mushaiyron mein khul kar inqelabi nazmein parhe. Jab 1962 mein Ayub Khan ne naya dastoor diya to Murree ke aik barhe mushaiyre mein Habib Jalib ne apni mashoor baghiyana nazam " Dastoor " apni makhsoos tarz mein tarannum se parhi aur logon ne in ke har misrey ka sath diya, " Main nahi janta, Main nahi manta, Aese dastoor ko… " is ke sath he qaid-o-band ka silsila shuru ho gaya.Sadar Ayub Khan ke 10 sala auhad mein Shayari ne kam-o-besh sarhe chaar saal jail ki saubatein bardasht ki. Jab general Yahya Khan ka Martial Law laga to is ke khilaf bhi Jalib ne nara-e-mastana buland kiya. Mashraqi Pakistan mein fauji karwai ke khilaf inho ne aik nazam mushayare mein parhi, jis ke ibtedai misrey ye the.
"Mohabbat goliyon se bou rahe ho
Watan ke chehra khoo'n se dho rahe ho
Gumaa'n tum ko ke rasta kat raha hai
Yaqee'n mujh ko manzil kho rahe ho… "
Chunache is jurm ki padash mein mahenon jail mein rahe. Zulfiqar ali Bhutto socialism ke manshoor par bar sar-e-iqtedaar aae the aur socialist Jalib ne isi bunyad par intekhabi mohim ke dauran un ki taraf dari ki thi, lekin jab Bhutto sahab ne National Awami party ki hukoomat ko bartaraf kiya aur siyasi rehnumaon ke khilaf Hyderabad sazish case qaiym hua to Jalib ne us ke khilaf bhi shaiyr kahe aur giriftar hue aur 10 maah jail main rahe. General Zia-ul-Haq ke bare mein in ki mashoor nazam ka aik shair kisi tarha bahar aa gaya.
" Sharar ko saba saba bande ko khuda
Zulmat ko zia kiya likhna…"
Is par inhe mulk ki bad tareen jailon main se aik, Mianwali jail mein bhi kuch arsa rehna parha, lekin inho ne apne awam dosti ke usool se kabhi rogardani nahi ki, jis ke aeteraf mein inhe 25 December 1981 ko Karachi Press club ne apna life member banaya aur in ke aezaaz main shandaar jalsa munaqid kiya.
Aap ne 12 March 1993 ko wafat paai. Aap ki shaiyri ke majmoun main Barg-e-awara, Sar-e-Maqtal, Aehde Sitam, Zikar Behte Khoon Ka, Goshey Main Qafs Ke, Aehde Saza, Hurf-e-Haq aur Is Shehar Kharabi main shamil hai. Aap ki kulyat sar-e-dar ke naam se shaey hui. Is ke ilawa inho ne Filmi shaiyri mein bhi khoob taba aazmai ki, maslan Raqs Zanjeer pehn kar bhi kiya jata hai ( Zarqa ) aur zulm rahe aur aman bhi ho, kya mumkin hai aesa bhi ho ( Ye Aman ).
Habib Jalib ki siyasi shaiyri aaj bhi aam aadmi ko zulm ke khilaf bebaak awaz uthane ka sabaq deti hai. November 1997 main jab us waqt ke hukmaran General Parvez Musharraf ne Amergency lagai to Musharraf ke siyasi mukhalfeen ke jalson main Habib Jalib ki shaiyri dilon ko garmane ke liye parhi jati thi.
"Haq baat per korain aur zindan
Batil ke shikanje mein hai ye jaa'n
Insaa'n hai ke sehme bethe hain
Khoo'n khawar darinde hai raqsa'n
Har shaam yahan sham e veera'n
Aseb zada raste galiyan
Jis shehar ki dhun mein nikle the
Wo sheehr e dil barbaad kahan
Sehra ko chaman
Ban ko gulshan
Badal ko rida kiya likhna
Ae mere watan ke funkaron
Zullmat pe na apna fun waro
Ye mehal sara saraon ke basi
Qatil hai sab hi apne yaaron
Virsey main humain ye ghum hi mila
Is gham ko naya kya likhna
Zulmat ko zia, sar sar ko saba
Bande ko khuda kya likhna…"