Jahangir Badar Biography in Urdu
Jahangir Badar is a great Politician. He is a Secretary General of Pakistan Peoples Party. Senator Jahangir Badar is the member of Senate. Senator Jahangir Badar is well-known member of Pakistan Peoples Party. He is a very successful Man. He is doing very good job. In this page you will read Peoples Party Secretary General Jahangir Badar biography and history In Urdu and Roman Hindi.
Jahangir Badar Biography In Urdu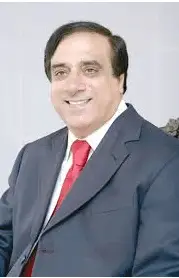 Pakistan mein jamhuriat ke liye taweel tareen jaddu jehad karne wala, lower middle class se talluq , taweel tarin siasi wabastagi ka hamil. ye hai Pakistan ki sab se barhi siasi jamat Pakistan Peoples Party ka secretary general Jahangir Badar. Ye daawa nahi tareekhi haqiqat hai ke is waqt Pakistan mein jamhuriat ke liye chaaron aamriyaton yani Ayub Khan, Yahya Khan, Zia-ul-Haq aur Parvez Musharraf ke samne seena sapar hone wale Jahangir Badar wahid siyasatdan hai, jinho ne har aamir ko lalkara aur us ke natije mein koron aur qaid-o-band ki saubatein bardasht ki. Hum dekhte hai ke jamhuriat ke jaali champion kisi na kisi daur mein aamriyat ke saey tale zaroor palte bharte rahe hai, siwae Jahangir Badar ke.
Maroof siasatdan Sheikh Rasheed hamesha is baat ka dawa karte hai ke tamam siyasat daan GHQ ki nursery mein peida huye aur parwarish pae lekin is jumle ke sath woh aik aur jumle ka izafa kar sakte hain, " siwae Jahangir Badar ke''.
Jahangir Badar ne apni siyasat ka aaghaz 60 ki dehai mein kiya. Lower middle class se talluq rakhne ke bawajood unho ne siyasat ke sath sath taleem ko bhi jaari rakha. 1968 mein jab woh Heli College Punjab University Lahore ke student union ke muntakhib sadar the. Amir Yahya Khan ki banai hui Fauji adalat ne 1970 mein Jahangir Badar ko aik saal qaid ba-mushaqqat ki saza di jo bad naam zamana Shahpur jail mein guzari.
1977-78 mein amir waqt general Zia-ul-haq ne is farzand jamhuriat ko aik saal qaid sakht koron ki saza sunai. Coat lakhpat jail mein qaid ke ye din guzre aur koren Zulfiqar Ali Bhutto Shaheed ke liye aziyat ka baiys banae gae. Is karb-o-aziyat ka izhaar unho ne aik kate phate kaghaz par ye pegham bhej kar kiya. " mere bache…… hum qaum ke liye qurbani de rahe hai. Sabit qadam rehna. Ye Sunnat-e-Hussain ( R.A. ) hai jo hum pori kar rahe hai.
1978 mein aik aur fauji adalat sajai gai aur farzand jamhoriyat ke seene par aik saal qaid aur jurmane ke tamghe lagae gae, lekin aamriyat ki afriyat ko abhi tak sukoon nasib nahi hua tha. Us ne jamhoriyat ke khilaf awaz buland karne wale is azeem farzand ko Lahore ke Shahi Qiley ke aqoobat khane, Central jail Mianwali aur Gujranwala jail mein muqeed rakha, jahan is par musibaton, aziyaton aur mazalim ke paharh torh diye gae, lekin is bandae-hur ke paae istaqlaalmein junbish na hui.
1984 mein jaali refrendam ke dauran aik baar phir giraftar hue aur April 1985 tak jail mein rahe. Zia-ul-haq ki aamriyat ka pora daur is farzand jamhoriyat par karb. Aziyat aur masaib ke aalam mein guzra lekin ye musafir jamhoriyat par chalta raha.
2001 mein Parvez Musharraf ki aamriyat ke afriyat ne farzand jamhoriyat ke samne mou phara, daraya, dhamkaya, mukhtalif bahanon se rah-e-rast se hatane ki koshish ki. Mukhtalif targheeben aur lalach diye, yahan tak ke Wazeer-eazam Pakistan ki kursi bhi pesh ki gai, lekin mard-e-jamhoriyat ne tamam dhamkiyon aur tehrison ko joti ki nook par rakha. Bil aakhir wohi hua jo hamesha hota aya hai. Jo sir na jhuke woh kaat diya jata hai. Musharraf aamriyat ne jaali aur be-bunyaad muqaddamaat bana kar unhe jail mein daal diya. Wajah ye batai ke unho ne ghareebon ko naukriyan di hai.
Jurm ye bhi tha ke unho ne awam ke masaiyl hal kiye hai.
Bad-azan Musharraf ka naam apni pori koshish aur riyasati wasaiyl ke bharpoor istamal ke bawajood jhot ke is palandey mein haqeeqat ka koi rang na bhar saka. Siasat ke is pur-khar safar mein Zulfiqar Ali Bhutto Shaheed aur Mohtarma Benazir Bhutto Shaheed ke sath un ki taweel rafaqat aik misaal ke taur par pesh ki jati hai. 1999 se ta dam-e-tehreer woh Pakistan Peoples Party ke secretary general ke auhde par faiz hai.
1995 se 2003 tak PPP overseas ke sadar rahe.
1985 se 1988 tak aur bad-azan 1991 se 1995 tak Pakistan ke sab se barhe soobe Punjab mein PPP ke sadar rahe.
1980 se 1985 tak PPP sooba-e-Punjab ke talbah aur amoor-e-nau jawan ke incharge rahe.
1979 se 1985 tak soba-e-Punjab ke additional secretary general rahe.
1978 mein woh party ke sab se kam umar central executive committe rukun bane.
Aap ne 1979 mein Punjab University se M siyasiyat, 1972 mein LLB, 1967 mein B.Com honors, 1969 mein M.Com ke sath paas kiya. Phir 1972 se 1977 Punjab University Lahore mein Qanoon-e-Tijarat ki tadrees ke faraiz anjaam diye.
Senator Jahangir Badar taweel parlimani tajurbe ke hasil siyasat daan hai. Ap soba-e-assembly ( Punjab ), qaumi assembly aur aewan-e-bala ( senate ) ke rukun muntakhib hue.

2001 se 2003 tak aseeri ke dauran unho ne markatul-aara kitab likhi. In ke bad aane wali kitab mein mundarja zel shamil hai.
Evolution of Democracy jis mein zamana-e-qadeem se le kar daur-e-jadeed jamhuriat ke irteqa aur namo ka jaiyza hai.
Women Leadership jis mein khuwateen mein qaidana salahiyaton ko namo dene ke tareeq-e-haekaar par baat ki gae aur khuwateen ki qiyadat ke ausaf ka ahataa kiya gaya hai. Musharraf Rebuff jis mein Musharraf aamriyat ke ibtedaai daur mein likhe gae woh khatoot shamil hai jo Mohtarma Benazir Bhutto Shaheed aur Jahangir Badar ki taraf se jamat ke mukhtalif sathiyon aur hukomati auhdedaron ke naam likhe gaye.