Heroes of Pakistan-That Every Pakistani Must Know
A person who holds exceptional qualities is called a hero. He has the courage and ability to reshape and build his country's destiny and future. We have many heroes in our remarkable history. We have many great heroes in Pakistan but our national hero in history is Quaid- e- Azam Muhammad Ali Jinnah. He is the founder of our dear homeland.
Heroes have a vision and continue to be unwavering in achieving their objectives and goals. All of us go through tough times in their lives. Their tales teach us not to lose hope in similar situations. Heroes are always appreciated for their courage and grit. They conquer all obstacles and are able to create an amazing future. In the end, they are different from other people. They become an expert source for other people.
Quaid Azam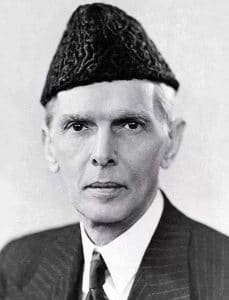 Quaid Azam was a great barrister and leader. He started his political career by joining the Indian National Congress in 1905. Initially, he was the big supporter of Hindu Muslim unity and was working for the independence of the Subcontinent from British rulers. When he observed the Hindus, he realised they were against the Muslims. He left the Congress and joined the All-India Muslim League. He proposed the Two-Nation theory and demanded a separate homeland for Muslims. After many struggles and hardships, finally, we got a different land on 14th August 1947. He was appointed as the first Governor-General of Pakistan and president of the first constituent assembly. In the short time of his rule, he performed extraordinary tasks. He launched civil services, made Karachi the first capital, organized the all-government institutions. He was a great leader; he was suffering from tuberculosis, but still, he was working for us. He died on 11th September 1948, and indeed it was a massive loss for us.
Abdul Sattar Edhi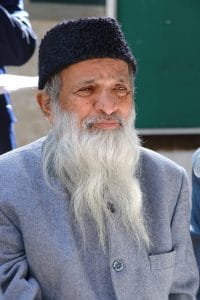 Our fertile homeland has many gems, the most prominent person and a great humanitarian, Abdul Sattar Edhi, was one of them.
He was a humanitarian and philanthropist. He was the founder of the Edhi foundation. He has gained fame and respect worldwide; his ambulance service is remarkable. It is the world's largest volunteer ambulance service. He has founded many rehabilitation centers, shelters, animal shelters, and orphanage centers. His extraordinary emotions and love for humanity were due to his mother. Even at his young age, when he was 20, he dedicated his life to the service of humanity. His point of view was unique and extraordinary. He said no religion is more significant than humanity. He died on 8th July 2016. He is our proud and role model for us.
Dr. Abdul Qadeer Khan 
Our beloved country is also leading in the field of science and technology. Doctor Abdul Qadeer Khan was the original genius. His excellent work in the field of physics and Metallurgy was remarkable. He was a Metallurgical engineer. Undoubtedly, he was the Master of Metals. He is known for his famous work on gaseous diffusion. It is a fantastic process to get enriched uranium-235. In addition, he scrutinized the Graphene morphology.
But his influential and everlasting work on Pakistan's nuclear program. In April 1976, he joined the Atomic Bomb program, and Pakistan became atomic power on 28th May 1998, in commemoration of Chagi-1 and Chagi-2 series of nuclear tests.
He was entitled as Father of Pakistan's nuclear program. He is our national icon. He died on 10th October 2021. Khan had an official funeral at the Faisal Mosque in Islamabad. The funeral, attended by thousands of mourners, including Pakistani Army Chief of Staff General Qamar Javed Bajwa, was held in torrential rain.
Abdul Qadeer was hailed as a national hero in Pakistan for helping to turn the country into a nuclear-armed state, but many in the West as a villain.
Imran Khan 
We cannot stop our pens when we talk about an all-rounder captain of our history. Imran Khan is the hero of our history. He is a successful cricketer, captain, and politician. He has proved himself in all fields. He begins his international career at age 18. He has taken 182 ODI wickets and 362 test wickets. He has scored 7000 plus score in his career. He is responsible for our tremendous victory at the 1992 cricket world cup. He founded his political party Tehreek-e-Insaaf in 1996 and started his political career. He is the chairman of the party. He is the founder of Shaukat Khanum memorial cancer hospital and research center. This foundation provides free cancer treatment to needy patients.
He has excellent leadership skills and a broad point of view. In the 2018 General elections, he won the elections and was appointed as Pakistan's prime minister on 18th August 2018. He is currently running our country with a fantastic strategy and powerful mindset. Indeed, the all-real heroes of our history, and we love them all.
Other Heros 
All these heroes of Pakistan have assisted the nation in enduring bumpy rides. They all shared a favorable intent for the country. We appreciate all our national heroes. Let's continue their tradition.
Here are some other heroes of Pakistan mentioned here
Zulfiqar Ali Bhutto. 
Samar Mubarakmand
Liaquat Ali Khan
Allama Muhammad Iqbal
Fatima Jinnah