Munir Hussain Biography in Urdu
Munir Hussain was a versatile singer. He sung many songs. Munir Hussain was a very famous singer of Pakistan. He was one of the big names in Pakistani film music. He sung about 217 songs for 163 Urdu and Punjabi films. Munir Hussain died on 27 September 1995. In this page, you can see about Munir Hussain Pakistani Singer Biography In Urdu.
Munir Hussain Pakistani Singer Biography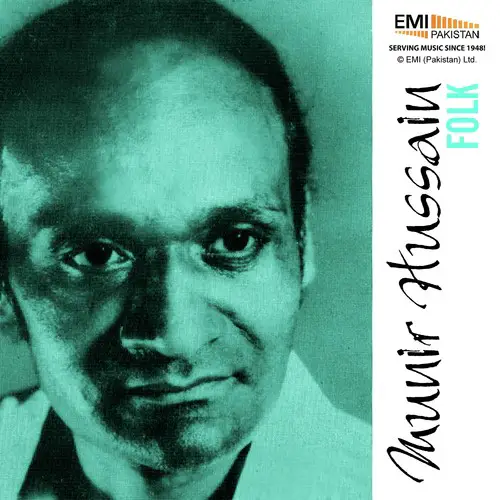 Pakistani filmy mauseeqi ke barhe barhe naamo mein aik barha naam gulookar Munir Hussain ka hai jo apne intehai urooj ke daur mein Aanjahani Saleem Raza ke baad Pakistan ke dosre maqbool o masroof tareen filmy gulookar (Singer) hote tha aur un ki maujodgi mein Ahmed Rushdi aur Mehdi Hassan jaise gulookar (Singer) success karte rahe the. Yahan tak bataya jata hai ke is daur mein Mehdi Hassan ne bataur extra singer Munir Hassan ke sath course songs mein shirkat bhi ki thi. Munir Hussain ne apne 38 sala filmy career mein Saat Lakh, Ishq Laila, Noora'n, Heer, Mukhra, Naya Zamana, Bodi Shah, Aalam Araa, Bacha Jamora, Naji, Jhomar, Sathi, Shama, Sohni Kumharan, Sache Moti, Gulfaam, Gulbadan, Salma, Aanchal, Shaheed, Aulad, Daman, Choriyan, Aashiyana, samet 225 ke qareeb filmy geet gaey the. Jin mein baaz na qabil e faramosh aur sada bahaar geet hain.
Monir Hussain Pakistan ke pehle singer thay. Jinhe beyk waqt Urdu aur Punjabi films mein kamiyabi mili thi. Aik mauseeqar gharane se talluq rakhne wale Munir Hussain ke sage Mamo Rasheed Atrey Pakistan ke azeem tareen mausiqar the, jab ke in ke khala zaad Bhai Safdar Hussain bhi aik aala paaey ke mausiqar sabit hue. Munir Hussain ko apni pehli he naghmati film Saat Lakh ke famous zamana sada bahaar geet "Qarar Lautne wale to Pyar ko tarsey" ki recording ke liye in ke Mamo Rasheed Atrey ne barhi tayyari karwai thi aur aaghaz he barha dhamaka khez sabit hua tha. Mehboob ko barhe muhazzib andaaz mein bad duaaeyn dene wale is munfarid geet ko Saifuddin Saif ne likha tha aur yeh geet Santosh Kumar par filmaya gaya tha. Lekin release ke aitebar se Punjabi film Noora'n Munir Hussain ki pehli film banti hai. Jo May 1957 mein release hui thi. Is film ke mauseeqar in ke Khala zaad Bhai Safdar Hussain the. Jo is se qabal film Heer aur Ishq Laila ke shahkar geeton ki wajah se suf awwal ke singer ban chuke the. Film Noora'n Naghmaat ke lihaz se aik bohat barhi aur yaadgar film thi. Jis mein actress aur female singer Malka Tarannum Noor Jaha'n thin. Munir Hussain ko is film mein 5 geet gane ko mile the jo in ke filmy career ka wahid mauqa tha. In mein do char gane the jo sab he malka Tarannum Noor Jaha'n ke sath the.
"Dila thehar ja yaar da nazara leyn de" Munir Hussain ke filmy career ka sab se maqbool tareen filmy geet tha. Yeh sureela geet bhi Mamo Bhanjey Rasheed Atrey aur Munir Hussain ki mushtarka peshkash thi. Munir Hussain, Saleem Raza aur Mehdi Hassan ki tarha classical mauseeqi par aboor rakhte the. Lekin in dono se ziyada Versatile filmy singer the. Munir Hussain ne apne 4 ashron par mushtamil taweel filmy career mein 163 films ke liye 217 geet gaey the. Jin mein se 122 Urdu geet 91 films se the. Jab ke 95 Punjabi geet 72 films mein the. Munir Hussain ke Solo Songs ki tadad 70 hai, jab ke in ke 2 songs ki tadad 161 hai, jo 74% banti hai. Gher release shuda films aur gher filmy songs ki tadad in ke ilawa hai. Munir Hussain versatile singer 27 September 1995 ko inteqal kar gaey.