Noor Jehan Biography in Urdu
Heart beat of Pakistan, Urdu honor of singing, the famous singer and actoress of Indian Subcontinent Malka-e-Taranum Noor Jahan was born in 21 September 1926. She was the first younger singer of the age of 6 years old. Allah Wasai kept your name of your parents. However, when you footsteps in film industry and become a singer, your name changed into Noor Jahan.
Noor Jehan received the "Malka-e-Taranum" appellation by State of Pakistan in 1965. Noor Jehan artistic career is over six decades. During her artistic journey, Noor jehan did 26 films as an actor as well she sang near thousands of songs for films around. As a heroine the first film of Noor Jehan was "Khandan". In 23 December 2000, Noor jehan was died. But she is still alive with us. In this page you will read Madam Noor Jahan biography in Urdu and Roman Urdu.
Madam Noor Jahan Biography
In Urdu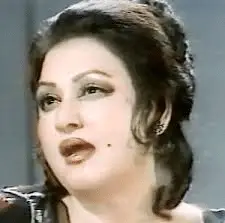 Pakistan ka dil ki dharken, Urdu gaiki ki abroo, Panjabika mann, barray sager ki mashhor Glukar aur Adakarah Madam Noor Jahan 21 September 1926 ko Kasoor mein paida huyein. Noor Jahan ka waldain na app ka naam Allah wasai rakha Malkae Tarennum ka khetab unhain 1965 mein Ser Brahey Mumliket Pakistan ki taaf sey mila app nay Ustad Baba Ghulam Muhammed Khan sey mosiqe ki tarbiat hasil ki aur stage par adakari aur Gulukari ka mozaherah kea bade azan apni bahnon kay sath Calcuttah chali gain aur filmon mein kam shyuru kea.

Madam Noor Jahan ka fani kirdar chay dahaion par moheet hay apnay fani safar kay dauran Noor Jahan nay 26 filmon mein markazi kirdar ada karnay kay ilawah 1000 kay qareeb filmon kay leyeh ganay gaey Noor Jahan ney 1935 mein aik child star key tour film Sheila urf Pind Di Kuri key sath apnay carrier ka agaz kea 1941 mein realease honay wali film Choudhri mein second heroen kay tour par kast kea gea Director Nerjen Pall ki iss film kay degar sitaron mein Roop Lekha, Pall, Ismael, Ghulam Mohammed aur Ajmal thay.
Batour heroen Noor Jahan ki phali film Khandan thi jis mein unhon nay adakar Paran kay moqabil markazi kidar ada kea 1942 mein realease honay wali iss film kay hidayat kar Shoukt Hussain Rizvi aur mosiqar Master Ghulam Haider thay Khandan kay bad Noor Jahan 26 filmon mein batour Heroen aien inn mein sey 13 taqsem sey pehlay banin jabkay 13 qeyame Pakistan kay bad.
Batour Adakarah Noor Jahan ki akhri film Mirza Galib thi jo 1961 mein release hue iss mein unhon nay Adakarah Sudher key key maddey moqabil markazi roll kea batour hidayat karah un ki pehli film Chenwe thi jo 1951 mein release hue film kay moseqar Firoz Nizami thay jabkay Noor Jahan ney film mein Jahangir key maddae moqabil markazi roll ada kea.
Madam Noor Jahan Filmi Geet
Madam Noor Jahan na apna pehla filmi geet Lang Aja Patan Chuna Da O Yar sirf 8 sal ki umer mein 1935 mein film Shela urf Pind di Kuri mein gaya kisi film kay leyeh Noor Jahan ka gaya hua akhri gana ki Dam DA Bharosa Yar Dam Away Nah Away tha film SAkhiu Badsha ka yeh gana unki wafat sey 2 sal pehlay samnay aeya.60 sal se zaied arsey par moheet apney filmi career mein Noor Jahan ne taqreban 1000 filmon ka leyeh geet gae. Un mein Madam Noor Jahan kay Urdu aur Punjabi dono zabanon mein gae huae ganey shamil hain. Madam Noor Jahan nay Mirza Galib, Dag Dehelwi, Nasir kazmi, Faiz Ahmed Faiz, Ahmed Faraz, Ubaidullah Aleem, Qatil Sahfai, Saifuddin Saif, aur Iftekhar Arif samait kai Shaeron ki ghazlain gaien jin mein se ziadah ter mashhor huien. Iss ke elawah Noor Jahan ne Punjab ke Sufi Shora mein se Shah Hussain ki aik kafi Sahib teri Bandi Han bhi gai jo bohot pasand ki gae.
Noor Jahan Jungi Naghmay
1965 ki jung key dauran Noor Jahan nay kai jungi nagmay bhi gaey jin mein sey "Aye Puttar Hattan Tey Nai-o-Kudiye, Aay Watan Kay Sajeelay Jawano, Mera Mahi Chail Chabila aur Jaag Ae Mujahid-e-Watan ziadah mashhur huae.
Anmol Ghari
Bharti filmi sanat kay Azim moseqar Naushad ney Malkae Tarannum Noor Jahan ki aik hi film" Anmol Ghari" ki moseqi tarteb di lakin yeh film Naushad ki moseqi Malkae Tarannum Noor Jahan ki adakari aur unki gulukari ki wajah sey ajj bhi Hali Wood ki yadgar filmon mein shumar hoti hay.
Naushad Sahib kay motabiq film" Anmpl Ghari" ka geet" Awaz dae kahan hay" Noor Jahan ki khubsurat awaz ki wajah sey hamesha yadgar rahay ga woh kahtay hain: "Noor Jahan ko bhi apna wahi geet bahot pasand tha aur woh apnay her program ka agaz wahi geet sey kea kerti thin woh khud jetni khubsurat thin un ki awaz iss sey ziadah surely thi mulk ki taqsem key bad woh Pakistan chali gaien lakin hamesha wahan sey foon kerti aur pher ropar tein thien"
Taqsim sey pehlay kay daur mein khandan, Anmol Ghari aur Jugnu Noor Jahan ki Markatul Alaara filmein kahlain iss baray mein Naushad Sshib bata tay hain.
"Yeh film industry ka golden jubliee saal tha aur iss silsilay mein Shan Mukha Nand hall mein aik taqreb ka ineqad hua tha jis mein tamam puranay fankaron ko madu kia gea tha Dlip Kumar, Paran, DewAnand, Rajkapur, Shamshad Begum, Salim Durani aur pher Pakistan sey Noor Jahan ko madu kea gea ham unhain AirPort lanay gaey thay program mein her fankar sey kaha gea tha kay woh apna apna geet pashe kerya ga sab fankar arahay thay aur talyon kay sath unka khair moqdam horaha tha Noor Jahan ka number aya aur unhon nay jaisay hi " Awaz Dea Kahan Haea" gungunaya pura hall talyon sey gunj utha aur un key ahteram mein log kharay hogae itna piayar aur itni izzat afzai dekh ker Noor Jahan ki ankhain bhar aien"
Malka e Taranum Noor Jehan
Malka e Tarannum Noor Jahan Pakistan key fankaron mein sey hain jin kay baray mein unki zindagi mein bahut kem likha gea aur iss azim fankarah par kisi nay qalam uthaya bhi to iss ka mozu unki shakshiat bani na kay un ka fun.
Madam Noor Jahan par likhi janay wali Pahli kitab "Noor Jahan Serwar Jan" thi jis ka mozu taqsem se pehlay Mumbai ki film nagri mein un kay Shaboroz thay. Bad mein Shaukat Hussain Rizvi ke taweel interview par mabni Munir Ahmed ki Kitab "Noor Jahan ki kahani meri zabani" aie jis ka bazahir maqsad Noor Jahan par ketcher uchalnay ke sewa kuch nahin tha.
Iss se barh ker yeh kay agar amm guftagu mein bhi Noor Jahan par bat ki jati hai to unki fankarana azmat ko sabit kernay ke leyeh dalil adhi sadi taqsim se qabal bannay wali pehli inn ki filmon se laie jati. Batana yeh maqsood hota hai kay Noor Jahan bari funkara iss leyeh thi kay unsay hiadaiat kar Mehboob ki film "Anmol Ghari" mein moseqar Naushad kay composing keyeh huae geet gaea ya Shaukat Hussain Rizvi ki film "jugnu" mein Slip Kumar kay moqabil heroin aien susray lafzon mein moseqar Naushad ya Dlip kumar ki mosallama azmet ko dalil bana ker Noor Jahan ki azmet ka sikkah bathanay ki koshish ki jati hay iss daur ki bhi bat ker tay huae koi Master Ghulam Haider ya Feroze Nizami ka nam nahin leta keonkay ghar ki murgi dal barabar hi hoti hay.
Aur agar bat taqseem sey bad ki bhi ho to guftagu Noor Jahan ki ibtedai filmon sey agay nahin sath ya satter ki dahai mein akhtetam pazer ho jati hay baqi jo kuch hay woh to seb amyana hay. Noor Jahan Ki Fani Shaksiat
Lakin bat aisi nahin hay Noor Jahan ki fani shaksiat koi aisi nahin hay jis kay sath aik zaban mein keay gaey unkay kam ki bunyad bana ker insaf kea ja sakey unki fani shakhsiat hama jahat khubyon sey mala mal hay aur iss ka jis pehlu sey bhi jaizah leya jae Noor Jahan ki fankarana azmet aur un key ham asron mein unka qad aur barh jata hay.
Noor Jahan ka kamal yeh hay key unhon ney khud ko Pakistani film industry key badaltey huae mejaz key motabiq dhala aur shaed issi lea woh apney akhri ayam tek film industry mein aut ded ya gair motaliq nazer aien balkey is ski her pehlu sey aik zarurat bani rahein.
App zara Noor Jahan ke gae huae ganon ki fahrist par nazer dalain Dae Sone Di Kangna ( chun war yam) Wea aik Tera Piar( Sala Sahib) Soney di Teri ( Sholay) Duron Duron Ankhian Marea Manda Panwari Da (Dubai Chalo) Menu Rakh Lay Calender Nal ( aik putteraik weer) sone di nathli ( Mr Aflatoon) aurtun jo meray hamesha cool rahween(shear khan).
Madam Noor Jahan key kuch chanay walon ko upar darj kea gae Panjabi geet amyana lagein lakin yeh bhi aik haqeeqat hay kay dewanon ki aik bari tadad Noor Jahan ko inhein ganon ki waja sey chati hay. Ab zara iss fahrist ko molaheza firmaein Hussaini Lal Qalander(Asu Bila) bari bari imam bari ( sajan bea parwah) Ho Lal Meri Pet Rakhyo ( Dilan Dea Saudey) Shabaz keray peerwaz( Mann Tea Mama) Sehwen Di Serkar ( Khan Zadah) Aie Ann Duarey ( Dunya Pyar Di) aur Laj Meray Lajpal ( Tahadi Di Izzat DA Sawal Ae). Yeh qalandri dhamalain bhi Punjab , Sindh aur suba serhed mein abadi ka aik bara tabqa baray souq o shaouq sey suntan hay woh sirf usi Noor FJahan ko janta hay jo iss dhamakomn key zareay un tek pahunchti hay.
Madam Noor Jahan key fun mosque ka aik aur pahlu un key gae huae geet aur gazlain hain un mein Miza Galib ki gazel "Main hoon Mushtaw Jafa mujh sey Jafa aur sahi" Ho ya Dag Dehelvi ki " Lutf woh Ishq mein paea hain kay ji chata hay" yap her Ahmed Rahiki" Dil key Afsanay nigahon tek pahonchay" aur Noor Jahan ney jis gazal ko bhi chera uski gaiki mein apna hi rang chora.
Madam Noor Jahan ko iss bat ka bhi cradet jata hay kay unhon ney Punjab key datanwi lok adab mein aik nae zindagi di hay aur nae nasal ko iss sermae sey roshnash kea hay. Pakistan mein hosakta hay bahot son ney waris shah ki "Heer" ya Hafiz ber khurdar ki "Mirza Saheban" na parhi ho lakin woh Noor FJahan key gae huae lazwal geeton" Sanjay Walay Buhae Aje main Nahyon Dhoea" Sen o nejli di muthri nan wea" aur O wanjli waler ya tun nan moh lae o matyar" key zarea Punjab key saqafti rangon sey ashna huea hon gein.

Madam Noor Jahan ki awaz qudrat ney kuch iss tara banae thi kay unhon ney jo gana gaya woh hit hua unki awaz mein jo khubi thi jo kisi dusri awaz mein nahin un key galay mein qudrat ney suron ka aik guldasta fit ker rakaha tha yahi wajah thi key unhon ney kabhi kamzore sur na lagaya woh galay key zore sey gati thin chunkey unhon ney ustadon seu bahut kuch sekha tha iss leyea agar koi rag chera jata tha to unhain is ski arohi amrohi ka elim hota tha unki awaz mein itni lachak thi key ship ka sesr bhi bari asani sey lagati thin nan, sergrem aura lap bakhubi lagati thin.
Madam Noor Jahan Death
1998 mein Madam Noor Jahan ne film Sakhi Badshah mein apna akhri geet gaya "Ki Dam Da Bharosa Yar" aur do saal bad Madam Noor Jahan 23 December 2000 ko taweel alalat key bad Karachi mein 73 saal ki umer mein woh awaz hamesha ke lia khamosh ho gae jo bare bare mosiqaron ki dhunon ko zindah o javed ker dea ker ti thi.