Javed Miandad Biography in Urdu
The great batsman of World Cricket history, have dominant position in "All Time Greats" and gave new turn to Pakistan cricket Javed Miandad born on 12 June 1957 at Karachi Sindh Pakistan. His father belongs to Karachi city cricket Gymkhana and he wished to make one of his son a cricketer. Javed Miandad got chances to play in Muslim Gymkhana and in the age of 14, his name considered in good cricketer. Miandad started his test career from New Zealand home series. In this page, you will read Javed Miandad cricket history and Biography in Urdu, Hindi and Roman Urdu.
Javed Miandad Biography In Urdu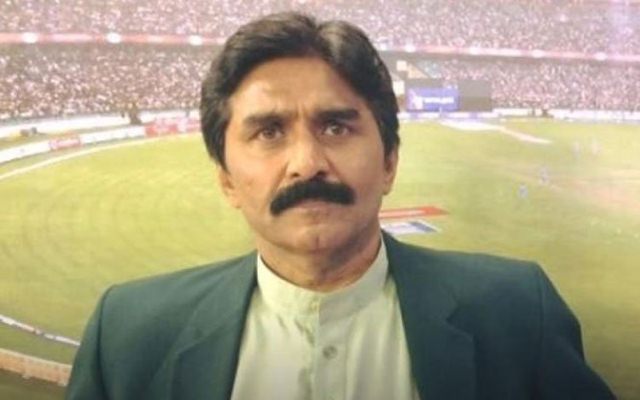 Pakistani cricket ki tareekh ka behtreen batsman all time grades mein kia numaya muqam ka hasiil aur Pakistan cricket ko kia naya chehra dene wale javed Miandad 12June 1957 ko karachi mein paida huwe. Javed Miandad ka walid ka taluq Karachi city cricket association se tha. Woh Muslim Gymkhana ka sports secretary bhi they. Cricket se bohot lagao hone ki wajah se in ki khawaish thi ka in kakoi beta cricketer bane. Javed Miandad ko bachpan se circket ka mahoul mila. Muslim Gymkhana mein Javed Miandad khelne ka thora bohot mouqa milta raha. 14 saal ki umar mein Javed Miandad ka shumar ache cricketers mein kiya jane lage. 1973 se 1974 mein in ko (KCCA) whites ka liye muntakhib kiya gaya. Sindh under 19 ka fainal ki dono innings mein sanctuary bana kar inhone selectors ki tawajah apni taraf mubazol karli. Iss ka bad kardar smar shild tournament mein inhone karachi wahites ki taraf se khelte huwe nathional bank ka kheliaf 331runs banaye.
World Cup 1975
Javed Miandad kay musalsal umda kar kardagi ne rang dekhaya aur 1975 ka World Cup ka liye inhe team mein shamil karliya gaya. World cup mein apna phela match Javed Miandad West Indies ka khilaf khela aur 24 runs ki pur atemad innings kheli. Sri Lanka ka khilaf khele jane wale match mein Javed Miandad do wickets hasil kien aur not out rehte huwe 28 runs banaye. Javed Miandad ki kardagi dekhne walon ko mutasir kar gai aur inhein six's county ki second eleven mein jaga mil gai lakin apni umdah karkardagi ki badolat woh jald hi nai senior eleven mein shamil hogaye.
Javed Miandad Test Career
Javed Miandad ne apne test career ka agaz New Zealand ka khilaf home series se kiya. Iss team Imran khan bhi shamil they jo watan ki sar zameen per apna phela test khel rahe they. Javed Miandad ne is test ko jitane mein aham kirdar ada kiya. Javed Miandad ne aisi surathal mein batting shoro ki jab Pakistan ka 4 runs bare batsman out ho chuke thay. Javed Miandad, Asif Iqbal ki hamrahi inning ka agaz kiya aur apne phele hi match mein 163 runs ka bara score bana dala. Isi sires mein unhone kia double sanctuary bana kar double sanctuary banane wale sub se kam umar player hone ka azaz hasil kiya.
Bharati Cricket Team Ka Daure-e-Pakistan
1978 mein jab Bharat ki team Pakistan ka dore per ai to mulk mein cricket ki maqboliyat apne urooj per thi. kia taweel arse bad dour riwayati hereef kia dusre may mad e muqabil the. Javed Miandad ne Bharat ka khilaf Faisalabad mein khele jane wale phele test mein 154 runs banaye aur not out raha aur phir Karachi mein khele jane wale tesre test mein Javed Miandad aik aur century banai. Lakin in sanctuaries se bhi bari baat ye thi ka Javed Miandad iss test ki dosri inning mein taiz raftar 63 runs bana kar Pakistan ko fatah se humkinar kiya. Akhri 26 over mein Pakistan ko 164 runs ki zarorat thi aur sorat e hall one day match ki thi. Asif Iqbal ka sath Miandad ki inning qabil e deed thi. Dono ne jis andaz mein Bharti fielding ko mutashir kar ka runs samaete shayid hi aisi innings dobara kabhi dekhne mein na aye. Aik dilchaps baat ye hai ka duniya ko wicket ka darmiyan dorna sikhne wale ye dono khilari apne apne career ki akhri inning Bharat mein khele aur dono hi iss inning mein run out hi huwe. Miandad ka akhri match world cup 1996 ka quarter final tha. Jo Bangalore mein khela gaya aur jis mein Miandad 38 runs bana kar run out huwe. Asif Iqbal ne apna akhri match Eden gardens kolkata mein khela aur is match ki dusri inning mein 15 runs bana kar run out huwe.
Pakistani Cricket Team Ka Daure e Bharat
1979 se 1980 mein Pakistan ki team ne Bharat ka doura kiya jis mein khilaryon ki khasosan super stars karkardagi achi na rahi. Air marshal Noor khan ko Pakistan cricket board ka sarbarah bana diya gaya unhon ne qaumi team ka caption javed Miandad ko muqarar kardiya. Chun ka senior player Bharat mein shikast ki sharmandagi ka bais kuch keh nahi sakte thay. Iss liye Australia ka khilaf 3 test machetes ki series mein Javed Miandad ne team ki qayadat ki aur Pakistan ne spiners ki madad se series jeet li. Lakin 1980 se 81 mein west Indies ka khilaf series mein Pakistan Faisalabad test har gaya. super star javed Miandad ki qayadat se khush nahi thay. Dosri taraf Noor khan Miandad ko captaini se hatane ka liye tayar na thay. 1981 se 82 jab Pakistan ki team Australia ka doure per gai to team mein imteshar urroj per tha. Pakistan ki team aik inning mein to sirf 62 runs bana kar out hogai. Iss ka bad Melbrane test mein Pakistan ne aik inning mein 500 runs banaye aur match jeet liya. Australia se wapsi per khilariuo ne Miandad ki qayadat ka khilaf bagawat kardi. Undino Sri Lanka ki team Pakistan ka doure per aye thi. Pakistan ne do test super star ka bagair khele. Iss ka bad Miandad ne khud hi captainship se dastaber hone ka alan kardiya Air marshal Noor khan ne Imran khan ko captain bana diya.
Pakistani Test Cricket Captains
1982 mein England ka doure mein Imran khan ne team ki qayadat (Captain) ki in ko Miandad ka tawon hassil tha aur Imran khan ka pure career mein hata ka world cup 1992 mein bhi javed Miandad Iimran ko mouqe ki munasbat se mashware diyakarte thay. Imrna khan chun ka dafa karne ka bajaye attack karne ko tarjeh dete thay. Iss liye in ko Miandad ka sath le kar kamiyabi hasil huwe. Javed Miandad in dino apne career ka urroj per thay.
1982 mein Bharat ka khilaf Hyderabad test mein Javed Miandad ne 280 runs banaye Imran ki qayadat (Captain) mein unhone test matches mein phele session mein 948 runs banaye jin mein 3 centuries shamil thi. Isi session mein Imran khan streak factors ka shikar hogaye aur qayadat Zaheer Abbas ka hath mein agai. 1984 se 1985 mein Zaheer Abbas ne New Zealand ka doure mein captaini wapas lene se inkear kardiya to aik bar phir captainship Miandad ka pass wapas agai. Iss doran Miandad ki purzour sifarish per Waseem Akram New Zealand ka doure ka liye muntakhib huwe to Waseem Akram ate hi Dunedin test mein 10 wickets le kar shurat hasil karli. 1985 mein Australia mein mini world cup 1985 mein Javed Miandad ne team ki qayadat ki magar team final mein pohuch kar Bharat se har gai. Us doran Imran khan sehat yab ho kar team mein wapas a gaye aur Miandad khud hi Imran khan ka huq mein team ki qayadat se dastbardar ho gaye.
Javed Miandad Sharjah Six
1986 mein Sharjah mein hone wale Australia cup ka final ki akhri ball per Javed Miandad ne Chetan Sharma ko six mar kar Pakistan ko fatha diladi. Iss yadgar tareekhi chahke ki badolat na sirf Javed Miandad ne Pakistan ka riwayati hareef se mini world cup ki shikast ka badla liya bal ka Bharat ko nafsiyati tour per aisa majroh kiya ka iss ke bad Bharat ki team kabhi Pakistan ki ankh mein ankhein dal kar na dekh saki aur bain ul aqwami muqabalo (International Cricket ) mein Pakistan ka palra Bharat ka moqable mein hamesha bhari raha.
World Cup 1992
1992 ka world cup ka bad Imran khan retire hogaye to Javed Miandad ki jaga captain bane magar jald hi tareekh (history) ne kia bar phir khud ko dhuraya. team mein inteshar ki wajha se inhein qayadat chorna pari aur Waseem Akram ko captain banadiya gaya. Iss ka bad 1996 ka world cup ka bad woh kia aam khilari ki hasiyat se team ka rukan rahe aur world cup ka bad retire ho gaye. Retire hone ka bawajud cricket se Javed Miandad ka taluq toota nahi 2008 se 1999 mein unhone ne Pakistan team ki coching ki aur aj kal Pakistan cricket board ka director general ka tour per khidmat unjam de rahe hain. Javed Miandad ne kahi munfarid records apne naam kiye woh musalsal 6 world cup mein hissa lene wale wahid khilari hain aur in mudad chand khilariuon mein se kia jin ki test matches mein euns banane ki average kabhi 50 se niche nahi ai 2009 mein Imran khan aur Hanif Mohammad ka sath inhein 1CC ka Hall of Fame mein shamil kiya gaya.