Saadat Hasan Manto Biography in Urdu
Saadat Hasan Manto was born in a Kashmiri Muslim family on 11 May 1912 in Samrala ( India ). He was an Urdu story writer. His famous stories is Toba Tek Singh, Khol Do, Thanda Gosht, Dhuaan aur Boo ( Odour ). Manto was a film and radio scriptwriter also. In 1931 he finally passed out of school and joined Hindu Sabha College in Amritsar. Saadat Hasan Manto was died on 18 january 1955 in Lahore. In this page you will read the Biography of Saadat Hasan Manto in Urdu.
Saadat Hasan Manto In Urdu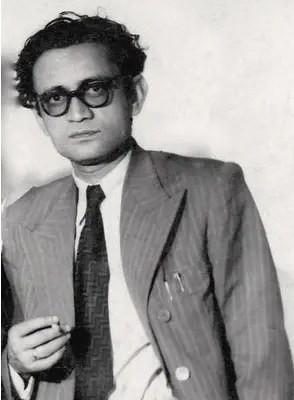 Urdu adab ke azeem Afsana Nigar, Khaka Nigar Saadat Hasan Manto ke walid Ghulam Hasan Manto Qaum aur zaat ke Kashmiri, Amritsar ke aik Muhalley Kocha Wakeelan mein aik barhe khandan ke sath rehte the. In ki pehli biwi Jaan BiBi se in ke 4 Ladke aur aik Ladki thi. Jaan BiBi ikhtelaal hawas ka shikar ho gai thin. Ghulam Hasan Manto ne Lahore mein Sardar Begum se dosri Shadi kar li thi. Dosri biwi se un ke do bache the. Iqbal Begum aur Saadat Hasan Manto. Manto ke walid in ki wiladat ke waqt Sub Judge ke auhdey par taiynaat the, unho ne qabal az waqt 1918 mein pension le lit hi. Unho ne 1930 mein Amritsar mein 76 baras ki umar mein wafat paai. Us waqt Minto ki umar 18 baras thi. Kaha jata hai ke Manto ke walid behad darasht mizaj aadmi the. Wo apne walid ki darshti se tang aa kar Bombay bhag gae the. Us waqt wo Matric ke talib-e-ilm the.
Manto ke walid ghaliban Ludhiyana ki kisi tehseel mein taienaat the.minto ke janne walon aur in ke dost aur sawaneh nigar Abu Saeed Qureshi ke mutabiq Manto bachpan he se aik shetan aur khalandra qisam ka he ladka tha. Jo apne doston ko chaunka dene ke liye gher mamooli shararten kiya karta. Dost inhe Tommy ke naam se pukarte the. Manto apne ghar mein aik saha hua bacha tha. Sauteley behan bhaiyon ki maujodgi aur walid ki sakhti ki wajah se apna aap zahir nahi klar sakta tha. In ki waldah in ki tarafdaar thi. In halaat ke peshenazar Manto apni shakhsiyat ka izhaar bahar gali kochon mein karta. Wo ibtedah he se taleem ki taraf maiyl nahi tha. Us ki ibtedaai taleem ghar mein he hui. 1921 mein use M.A.O. Middle School mein 4 jamat mein dakhil karaya gaya. Us ka taleemi career hausla afza nahi tha. Matric ke imtehan mein 3 martaba fail hone ke bad us ne 1931 mein yeh imtehan paas kiya tha. Us ke bad is ne Hindu Sabha College mein FA mein dakhla liya, lekin use chor kar Mano ne M.O. College mein saal Doyam mein dakhla le liya afsana nigari ke hawale se taraqqi pasand nazaryat ke hamil afsane huru mein likhe, bad mein unho ne insane nafsiyat ko apna muzoo banaya. Pakistan banne ke bad inhone behtreen afsaney takhleeq kiye. Jin mein Toba Tek Singh, Khol Do, Thanda Gosht, Dhuaan, Boo ( Odour ) shamil hain. In ke kae afsanwi majmooey, Khakey aur dramey shaey ho chuke hain.
Peshawarana taur par aap ne mukhtalif akhbarat aur jaraiyd mein kaam kiya. January 1941 se July 1942 All India Radio mein bator Feature nigar wa drama Navees kaam kiya.1942 mein aap dobara Bombay aa gaey. Aur haft roza mussawir ki idarat ke ilawa Filmistan Limited aur Bombay mein kahani navees aur mukalma nigar ke tor par kaam karte rahe. January 1948 mein Pakistan aa gaey aur apne yaum-e-wafat tak qalam ki mazdoori karte rahe. Kasrat sharab noshi ki wajah se 18 January 1955 ke roz un ka inteqal hua.
Saadat Hasan Manto Urdu ka wahid kabeer afsana nigar hai. Jis ki tehreren aaj bhi zauq-o-shauq se parhi jati hain. Wo aik sahib asloob nasar nigar hai, jis ke afsana mazameen aur khakey Urdu adab mein be misaal hesiyat ke malik hain. Manto aik meymaar afsana navees tha. Jis ne Urdu afsaney ko aik nae raah dikhai. Kisi meymar adeeb ke adbi martabey ka taeyn 3 hesiyaton se kiya ja sakta hai. Adeeb ka is ki tehreeron ke hawale se shakhsi merit kiya hai. Us ka fun ma'asir maqami aur gher mulki adeebon ke muqabley mein kin darjaat ka hamil hai ??? wo jis sanaf adab mein likh raha hai. Us ki riwayat ki tashkeel mein us ka kitna hissa hai. Manto ki in 3 hesiyaton ko janne ke liye us ki shakhsiyat mein se guzar kar he us ke fun tak rasai mumkin hai. Badi alnazar mein to us ke bohat sse afsaney aam qari ki samajh mein aa jate hain, lekin un ke andar jo ramooz aur peghamat makhfi hain. Wo makhsoos shakhsi tajurbaat ka nateeja hote hain. Manto ne yeh bohat barhi baat kahi thi ke afsana mujhe likhta hai. Manto ki zindagi bazat-e-khud nadari , insane jaddujehad, bemari aur na qadri ki aik almiya kahani thi. Jise Urdu afsaney ne likha. Manto ne dekhi pehchani duniya mein se aik aesi duniya daryaft ki jise log darkhor-e-aetna nahi samajhte the. Yeh duniya gumrah logo ki thi, jo marooja ikhlaqi nizam se mawra apni banai hui duniya ke usolon par chalet the. Un mein ache log bhi the aur bure bhi. Yeh log Manto ka mauzoo the. Urdu afsaney mein yeh aik bohat barhi mauzoaati tabdeeli thi. Jo meymar-e-afsana navees ki pehli eint thi. Un ke afsaney mehaz waqeaati nahi the. Un ke batan mein teesri duniya ke pasmanda muaashrey ke tazadaat ki dastan maujood thi.