Ansar Burney Biography in Urdu
Prominent lawyer and social worker Ansar Burni is born 14 August 1956 at Karachi. He got it degrees of B.A, M.A and LLB from University of Karachi and Philosophy degree from Sri Lanka. Student life through the age of justice, human rights, peace and democracy are a member and active supporter. In 1980, Ansar Burni established the "Ansar Burni Welfare Trust International". He is working for Human rights.
Ansar Burney Biography In Urdu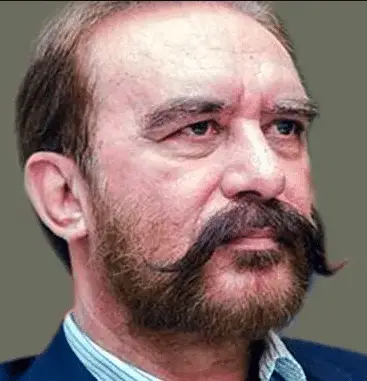 Maroof Qanoon Dan aur samaji kakun Ansar Burney 14 August 1956 ko Karachi mein paida huye. Jama Karachi se BA, MA aur LLB ki degreean hasil kein PHD Philosophy ki azazi degree Sri Lanka se hasil ki. Talib ilmi ke zamaney hi se insaf, insani haqooq, aman aur jamhuriyat ke hami aur fayal karkun rahey hain. Ansar Burney ki yeh falyat Marshal Law Hukam ko pasand na aie aur unhain 1977 mein 8 Mah qaid ba moshaqqat ki saza dea ker jail mein dal dea. Rahai mili to chand mah bad 2 mah key leyae Karachi jail mein band ker dea gaya. 1979 mein teesri martaaba unhein 1 mah key leae qaid ker dea gea. Iss tara Ansar Burney ko kai baras tek jailon ki surat hal aur qaidyon ki halat zar ka chasm deed moshaheda ker ney ka moqa mil gea unhon ney qaid khaney hi mein yeh faisla ker lea kay jab bhi rahai mili bea gunah aur mazloom quidyon ki najat key leyeh koi adara quaim kerein gein.
Ansar Burney Welfare Trust International
Chunanchey 1980 mein unhon ney Ansar Burney Welfare Trust International quaim kea pher iss key tehat zaily adaray quaim keay yani Parznrzaid Society jo key qaidyon ko qanuni imdad mohaiya ker ti hi. Gumshoda aur agwa shoda ashkhas ki bazyabi key leye Beuro aur insedad dehsht gerdi key lea aik comition yeh trust aik gair serkari gair seasi aur gair munfiet andoz insani haqooq ki die tanzem hay aur is ski rejgtration Amrica mein bhi ho chuki hay inn ki mosalsal aur bea louse koshishon sey ab tek lakhon sey zaida aeyse quadi reha ho chukey hain jog air qanooni tour par Pakistan aur barony mumalik mein quaid rahey inn mein sey baz jailon mein hi paida huay they aur chalees chalees sal bea qasoor aur bea gunah sakht moshaqqat ki zindagi mahaz laquniat ki waja sey guzar rahey thay neaz bees hazar sey zaidah gumshudah aur agwa shudah bachchon aur bachion ko baziab karaya ja chukka hay halankey iss hawaley sey unhain khasi tanqeed ka nishana banna para.
Ansar Burney Wazir
2007 mein banney wali nigran hukumet mein Ansar Burney Wazir bhi rah chukey hain apni wizaret key dauran unhon ney kae aisey faisley aur iqdemat kea jinhain baz halqon ki taref sey saraha gea aur baz halqon ki taref dey tanqeed ka nishana banaya gea. Bharti jasus Kashmir Singh ki rahae ka mamla bhi aysa hi aik case tha Kashmir Singh ney Bharat mein jaker Pakistan mein apni ser germion key hawaley sey jo bianat dea un par Pakistani halqon mein gahra gam o ghussa dekhney mein aya taham Ansar Burney ney kaha key un ka zameer mutmaen hay Kashmir Singh ney bhi apni rahai key hawaley sey Ansar Burney key kirdar ko saraha.
Ansar Burney Ki Khidmaat
Insani haqooq key leyeh Ansar Burney ki khidmat key aeteraf mein hukumat Pakistan ki taraf sey unhain sitara e imtaiaz sey nawaza gea aur kai bainul aqwami aizazat bhi unkey hissay mein aeay hain taham jaisa key pehley ziker hua unhain kai halqon ki taraf sey tanqeed ka nishana bhi banaya jata rahta hay shaied iss ki waja yeh hai ke Ansar Burney insani haqooq key leyea kam kertey huay kisi ka sirf Pakistani hona zaruri khaial nahin kertey aur khasusan Pakistani jailon mein band Bharti qaideon ke haq mein awaz buland kerney par unka dosron ki nigah mein qabil nafreen tharna shaiad kisi had tak qabil faham hai.