Mirza Ghalib History In Urdu
Mirza Asadulallah Khan Ghalib was born on 27th December 1797 in Agrah. He was a great poet. Ghalib lived a very difficult life. Ghalib give a new life to urdu language and till now Ghalib is famous in youngsters, ladies and in elders. Ghalib portray all the human felling in his poetry and that is the reason people relate them self to his potery. Ghalib died on 15th February 1869 in delhi. In this page, you will read Mirza Ghalib Biography, Mirza Ghalib History In Urdu and Roman Hindi.
Mirza Ghalib History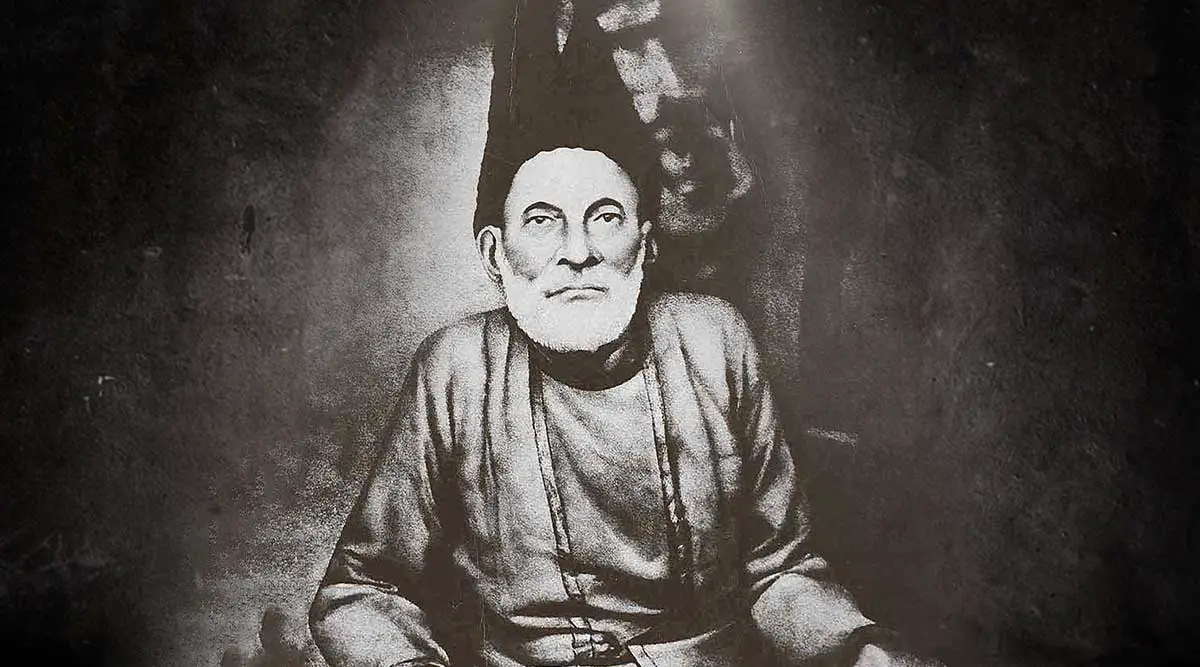 Urdu mein ese shura ki kami nahi jo mukhtalif tabqat mein mukhtalif adwar ke doraan maqbool rahe. Koi nojawanon mein, koi khawaten mein aur kisi ko umar rasidah logon ki sanad e pasandedgi mili. Baz fankar maqboliyat aam hasil na kar sake lekin alla elmi o adbi satah rakhne walon mein maqbol howe. Ghalib un shura mein se hain jin ko har tabqe ne sar aankon par bethaya lekin Ghalib ki nudrat aur buland khayali ko bayan karne ke leye ye kafi nahi, kuch aur chaheye wossat mery bayan ke leye, ap yun samajh len ke Ghalib na hote to koi aur hota lekin wo Ghalib na hota.
Daber ul mulk, Najam ud dola, mirza Nosha, Asad ulallah Beig Khan Ghalib 27 December 1797 ko Agrah mein peda howe. 15 February 1869 ko Delhi mein Mirza Ghalib ka inteqal howa. Mirza Ghalib ne bara pur ashob daur dekha jo Saltanat e Mughliya ke zawal e akhir aur angrez ke mukamal tasalut ka zamana tha. Mirz Ghalib ki zati zindagi bhi masaib se pur rahi. Ghalib ki shakhsiyat mushkil dor mein parwan charhi. Mirza Ghalib ki shayari Ghalib ki shakhsiyat se photi hai. Mirza Ghalib ne jis pur ashob daur mein hosh sambhala, us ka pora adrak, mukamal dukh aur insanon par jo biti, us ka bayan un ki shayari mein milta hai. Ghalib ki shakhsiyat bayakwaqat admiyat aur insaniyat ke anasir se malamal thi. Dukhon., shidat e ahsas aur halat ke jabar se mehfoz rehne ka un ka apna tariqa tha aur ye zindagi se farar nahi balke us ka samna karne ke liye tha.
Ghalib ne darasal urdu ko zinda rakha hai. Is zaban mein wo bayan kiya hai jis ki is se qabal nazir nahi milti. Behad sanjidah mehsosat, afkar aur khayalat ko yun bayan karna ke goya ye mere dil mein hai, Ghalib ka kamal hai. Jab hum ajz e bayan ka shirak hote hain to Ghalib ka koi sher humari madad ko ajata hai aur humare dil mka bojh halka kar deta hai. Is ki wajah ye hai ke saqawat apni batni taqat par zindah rahti hai, koi kisi ko majbor nahi kar sakta ke "ye zaban apnao ya ye lebas pheno." Isi tarah koi ksis ko ye majbor nahi kar sakta ke "falan ko pasand ya napasand karo." Ye fard ke zauq, us ki zehni satah aur zarorat ka mamla hai. Ghalib aaj bhi is liye pasandedah hain ke wo un mehsosta ko jo hamari giraft mein nahi ate, fankarana aur takhliqi chabuk dasti ke sath bayan kardete hain. Ghalib ki infaradiyat aur sheri azmat ka sabot ye bhi hai ke un ki ungli tham kar kitne log bare shair to ban gaye lekin kisi ko un ki tusi qarar nahi deya ja sakta kyun ke wo apni jagah mukamal shayar hain aur un ka kamal un par khatam ho gaya.
Betasur aur pur tasur tehrir mein farq. Likhne wale ki batnisachai aur jhot hi ka hota hai. Jo shakhs apne jazbe, ahsas, fiqar o khayal mein jitna shaded aur khara ho ga, is ki tehrir o taqrir isi qadar mosar ho gi. Ghalib ki shairi mein esi shidad e ahsas pai jati hai jo marizana nahi, is se qonotiyat ka izhar nahi hotabalke ye fikar aur khayal angez hai. Un ke har sher mein jahan e mani poshidah hota hai. Asal mein takhliq ka matlab hi ye hai ke jo nahi tha is ko banaya jaye. Duniya mein koi esa fankar nahi howa jo infiradiyat aur naye pan yani originality ke fuqdan ke bawajod bara ban gaya ho.har fankar ko create ya recreate kana parta hai. Mirza Ghalib ne shayari mein pora slob hi takhliq kar dala. Humein ese tarz e shayari se roshanaz karaya jis ki phele koi nazir nahi milti. Un ka "andaz e bayan aur" hona un ki barai hai. Ghalib ki shayari part dar part aur teh dar teh kholti chali jati hai.is ki satahein itni ziyadah hain ke aik janib to un ka sher aam qari ko chota hai, dosri taraf aala adbi zauq rakhne wale is ki gehri manuyat kea sir ho jate hain. Goya sabhi sar dhunte hain, mushkil pasandi un ka mizaj sahi lekin sher ki manuyat aur is mein mujod "shairi" is par havi hoti hai. Falsafyana mozuat ko unhon en jis aasani se sheri takhliq ke qalb mein dhala is ki misl na un se phele thi, na un ke bad mein, un ki shairi ki afaqiyat aur lafani hone ke leyeyehi dalil kafi hai ke wo aah ki nasal mein bhi maqbol hain. Ye nasal kalam e Ghalib ki is manuyat ko pa rahi hai jo is ke sciencesi dor ki zarorat hai kyun ke Ghalib ki fikar darasal fitrat ke qarib tar aur sciencesi hai chunacha ye baat herankun nahi honi chaheye ke Ghalib kisi sarkari sarparasti ke bagheir maqboliyat mein tamam shora se aage hain. Ghalib ke kalam se shora ko ye sekhna chaheye ke apne dork o batin mein yun sachai se ameza aur mehsos kiya jaye ke khayal sheri takhliq ban kar baramad ho aur is mein kahein masnoi pan ka shuba tak na ho. Yehi shairi na sirf apne dor ki tasveer hoti hai balke mustaqbil mein bhi zinda rahti hai. Leki is ke leye taqatwar takhliqi shakhsiyat ki zarorat hoti hai kyun ke ye nihayat mushkil kaam hai.
Ghalib hama jahat takhliqi fankar the. Mirza Ghalib ki shakhsiyat bari aur ghair mamoli thi. Yehi wajah hai ke un ka izhar ghair mamoli hota tha. Maslan un ki shairana azmat nasar mein un ki barai ko kam nahi kar sakti, un ki tamam hi tehriron mein WIT jhalakti hai lekin nasar nigari mein ye kamal numaya hai. Un mein nasar nigari ka khudadad johar tha. Jis tarah un ki shairi anokhi hai, un ke khotot bhi nasar nigari ken aye dor ka aghaz hain. Un ke tarz e tehrir ne khat nawisi ko bilmushafa goftogo bana deya. Ghalib ne gehre dukh ko mazah aur zarafat ki dhal ke zarye khud par hawi hone se roka. Un ke khotot is ki waze missal hain. Zarafat ke makhsos andaz ne un ke khotot ko dilchasp nasar nigari bana deya. Ghalib ki takhliq taqat ka sab se bara sabot ye hai ke humari tehzib aur humare shaor par Ghalib ka asar ghalib hai.
"Banti nahi hai, badah o saghar kahe baghair"
Ghalib par bohat likha gaya hai, aur likha jata rahe ga, haqeeqat to ye hai ke is azeem fankar par jitna likha jaye kam hai.
"Warq tamam huwa aur madah baqi hai
Safina chaheye is behr e beqaran ke liye"