Pakistan Ki Kahani
Word Pakistan
Pakistan is the Muslim country. Pakistan, a Muslim country for the word first used in 1933 by Chaudhry Rehmat Ali. At this time, he was student of Cambridge University. Independence of Pakistan and India was appointed 15 August 1947. But virtually independence Pakistan got a 1august 1947 afternoon. Because Wasaray Moutan Baiton want to go New Dehli Tradition Independence day. 14 August 1947, 11 at night right last time in history, our Broadcast by Radio Lahore announced the "This is All India Radio". After 12 O'clock announcement was "this is Radio Pakistan." Quaid-e-Azam Mohammad Ali Jinnah was the founder of Pakistan. He was struggle for Pakistan and achieves Pakistan. In this page, you will read about the history (kahani)of Pakistan in Roman Urdu.
Chaudhry Rehmat Ali Ka Kirdar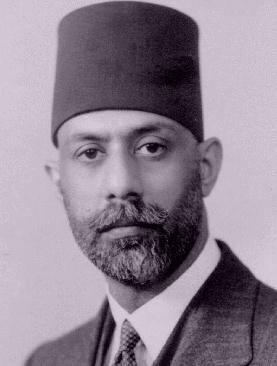 Pakistan ka lafz aik alehda Muslim watan ke liye sab se pehley Choudhry Rehmat Ali ne 1933 mein istemal kiya. Us waqt Chaudhry Rehmat Ali Cambridge University ke aik tallib ilm thay. Chaudhry Rehmat Ali ne 28 January 1933 ko "Ab Ya Kabhi Nahi"(Now Or Never) ke naam se aik ketabcha shaya kiya jis mein na sirf aik alehda Muslim Watan ke qayam ki tajweej pesh ki gaye balkey majuza Muslim watan ko Pakiktan ke naam se mousom kiya gaya.
Chaudhry Rehmat Ali nay apni tajweej mein Punjab sey "P" suba Sarhad key Afghanon sey "A" Kashmir sey "K" Sindh sey "S" aur Balochistan sey "Tan" ley ker unko apas mein jor ker "Pakistan" banaya. Iss ke baad ye lafz taizi se maqbol hota chala gaya. Hindustan ke mukhtalif alaqon mein na sirf Pakistan ke naam se tanzemein qaim huein balke "Pakistan" ke naam se akhbarat o jaraed bhi jari kiya gaya pehla resala 1933 mein Chaudhry Rehmat Ali ne Cambridge ( Britania) sey jari kiya jo Pakistan Qaumi Movement ka terjuman tha.
Pakistan Ki Kahani Mein Writer's Ka Kirdar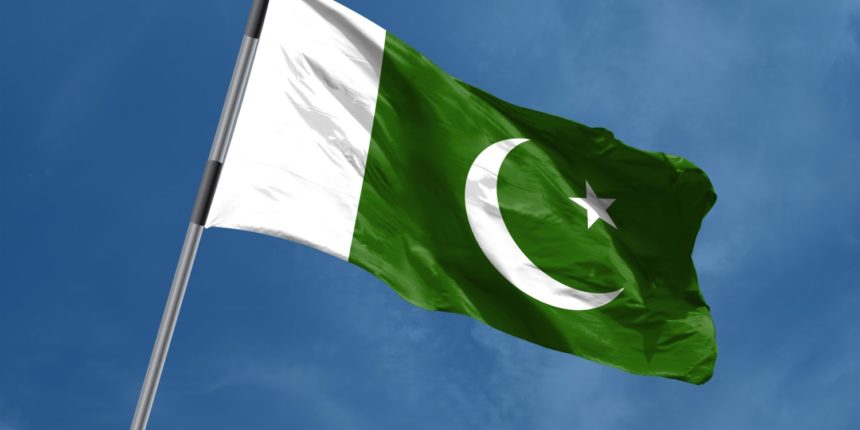 Hindustan mein haft Roza "Pakistan" June 1936 mein Abbottabad Soba Sarhad sey nikla jis key editor Syed Ghulam Hussain Shah Kazmi they.
1937 mein Punjab key Maulvi Ibrahim Ali Chushti ney "Tehreek e khilafat Pakistan" shuru ki aur iss hawaley sey aik skeem pesh ki. 7 Augusst 1937 ki Nawab Ahmed Yar Khan Daultana ney apney aik mazmon mein ye kiyal zahir keya key Congress ki policies ka natija yaqinan Pakistan ki sorat mein baramed hoga.
September 1937 mein Punjab Muslim Fedreation Lahore ney alan keya key shumal Magrabi alaqon mein Pakistan key qayam key lea talba jaddojahad karain. June 1938 mein Lahore key chand Muslim naujawano nay aik tanzeem "Majlis e kabir Pakistan" key nam sey qaim ki.
Pakistan key nam sey dosra resala Qanoon saz Assembly key rukun aur maroof sahafi o shayar Maulana Farooq Dewa Gorakhpuri (professor Majnun Gorakhpuri key walid) ney January 1939 mein Lakhnow sey jari kiya ye bhi haft roza tha.
Hyderabad Dakan mein Muslim league key zair ahtemam 20 May 1939 ko aik confrance munaqid huwa tha. Iss mein Maulvi Mohammed Farooq Dewana Gorakhpuri ney ba hasiat Sadar taqrer kertey huye Choudhary Rehmat Ali ki skeem per roshni dali aur unki taqreer key dauran samayein barabar "Pakistan Zindabad" key narey buland kartey rahey.
"The times London" kay Hindustan mein Moqeem Nama Nigar ney December 1938 mein apney aik mazmoon mein likha Hindustan kay Musalman Pakistan chatey hain. 29 January 1939 ko Sir Abdullah Haroon ney apni aik taqreer mein kaha: Hum Pakistan chahtay hain, 1939 hi mein Pir Ali Muhammed Rashdi nay bhi kaha key "Ham Pakistan chahtay hain, 24 March 1939 ko MS Tusi ney "Ay Pakistani" kay naam sey Eastern Times Lahore mein aik mazmoon mein likha key Hindustan key shumal magrib mein aik Muslim rayasat "Pakistan" kay naam sey qaem ki jani chaeay. 18 November 1939 ko Raja Ameer Ahmed Khan Af Mehmood Abad ney Asam subai Muslim Leag conference sey khetab kertey huey kaha key "Ham Pakistan chatey hain.
Pakistan Ki Kahani Mein
Muslim League Ka Kirdar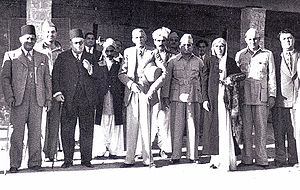 Yeh aik ajeeb ittefaq aur hairata angaiz waqa hay key 23 March 1940 ko Al India Muslim League key sataesveen salana ijlas mein Lahore mein jo tarekhi qardad manzoorki gae, iss mein judagana Muslim watan ko "Pakistan" key naam sey mausoom nahin kea gea tha. Muslim league ki working committe ki rukun Amjedi Begum (Begum Moulana Muhammed aki Jauher) ney iss qarardad ko "Pakistan Ki Qarardar" kaha Lahore mein Taqseem-e-Hind ki qarardad-e- manzur honey key bad bhi aik muddat tak Al India Muslim League ki janib sey watan ka koi naam tajweez nahin kia gaya.
Lakin lafz-e-Pakistan Musalmanan-e-Hind ki umangon sesy iss qader ham ahang ho chukka tha key Muslim League ki janib sey iss zamen mein kisi qisim ka bazabtah alan na honey key bawajood na sirf Muslim Leag key rahnuma balkey awam bhi majuza watan ko Pakistan kay nam say yaad karney lagey yeh baat bhi kisi had tak drust hay, kay 23 March 1940 ko manzoor honay wali qarardad ko Hindu Press aur Indian National Congrees ki leader ship nay bhi qarardad Pakistan kaha yeh baat qabil-e-ziker hay kay 1939 tak Al India Muslim League kay plate farm sesy ya kisi leader nay "Pakistan" ka lafz istemal nahin kia hatta key Quaide-e-Azam nay bhi yeh lafz 1939 mein istemal kiya. Quaid-e-Azam Muhammad Ali Jinnah nay 30 July 1939 ko Viceroy Laord Linlighgow sey appeal ki kay woh Hindustan key awam ki marzi key khelaf un per wafaqi dastur mosallat na kerein warna Musalman jo pehley sey "Pakistan" key barey mein shoch rahey hain alahdgi per majbur ho jain gein jis ka yaqenan matlab Hindustan key ithad ka khatma hoga.
Pakistan ka Alan
Pakistan Ki Kahani 14 August 1947
Bare Shagir Pak-o-Hind ki azadi 15 August 1947 moqarrar ki gae thi lakin filhaqeeqat Pakistan ko azadi aik roz pehley 14 August ki sah paher ko mil gae keonkey Waiser Ae Lard mount Baten ko Nae Dehli mein adhi rat ko India ki rasoom Azadi mein shareek hona tha iqtedar ki muntaqlli ager chay Karachi ki aik taqreeb mein 14 August ki sah paher ko ho gae thi lakin Pakistan key Radio Station rat key sareh gearah bajey tek yahi ilan kertey rahey "Yeh Al India Radio hey" jabkey puri qaum bechaini sey shasusi team shibi Transmission ka intezar ker rahi rhi iss waqt Pak-o-Hind key aksar shahron ki galleon aur mahallon mein agg kay sholay buland ho rahay thay firing ho rahi thi. Khanjer zani ho rahi thi tezab ki bhari hui botlein aik dusrey per phenki ja rahi thin paidal aney waley qaflon ya mahajren sey chat tek ati hui rail garyon ko rok kar logon ko groh der groh qatel kea ja raha tha.
Aisey sangeen halat mein Radio key sewa mulk mein aur koi zaria aisa nahin tha jis sey Pakistan key qaiam ka baqaeda ilan kea ja sakta tha iss waqt Pakistan mein sirf teen Radio station they Lahore Karachi aur Peshawer.14 August rat ko theek gayarah bajey Radio Lahore ney tareekh mein akhri mertaba apney nasharey mein alan kea"yeh al India radio hay" [achas minut bad jab barah bajney mein des minut rah gaey to Radio Pakistan ki apni aburi dhun hawa key dosh per lehraney lagi yeh dhun Pakistan key Azeem Nagma Nawaz Khaja Khurshid Anwer ney banai thi iss dhun ko suntey hi lakhon log apney apney Radio set key gird jama ho gaey Pur josh, pur azam aur shadman-o-farhan jab barah bajney mein sirf aik minut rah gea to yeh dhun dherey dherey pes manzer mein jaker gaeb ho gai aik awaz ubhri "Ab sey kuch der bad Pakistan ki azad aur khud mukhtar mumliket wajud mein aney walli hay.
Phir Radio per clock ki tik tik tik ki blund awaz sunai deney lagi samaeen key dil ki dharkanain taiz sey taiz honey lagin pehley angrezi mein awaz aie Diss iz Pakistan broud kasting service pher Urdu mein awaz aie yeh Radio Pakistan hay nashri alamya ki Hindi sey Urdu mein tabdeli aik itna bara waqea tha key samaeen jazbati ho gaey khushi sey aik dusrey sey chimat gaet baz logon ney Radio Station per Telephone ker ey mobarak badian pashe kien. Iss key bad intehai khushul han qari ki awaz mein Quran Majeed ki surah Ftah ki ibtedai ayat ki dil awez Qirat honey lagi.( Tarjumah Ae Mohammed- ham ney tum ko fatah di fatah bhi sareh o saf takey Allah tumhara agley aur pichley gunah bakhs dey aur tum per apni nemat puri ker dey aur tum ko sedhay rastey chalaey aur Allah tuhari zaberdet madad keray) Sa maeen ki rooh Quran sey mamur ho gae Qurat key bad Radio Pakistan key Arkstera ney aik bilkul neya saz chera ab samaeen key jazbat musarrat o khushiyon sey labreez they aur saber ka paimana kisi bhi waqt chalakney wala tha aien usi waqt Allama Iqbal ki aik nazam Qawali ki surata mein gai gae. Azadi ka khasusi teem Shibbi program Tahrek Pakistan aur jaddo jahad Azadi key mokhtaser bian per khatam hua jo mashhur gazal go shaier Hafeez Hoshyarpuri ney tahrer kea tha.
15 August ko Radio Pakistan ki subah ka Agaz surah Al Imran ki Aiet 26 ki Qirat se hua (Tarjuma kaho key ae Allah Badshahi key Malik too jis ko chahey Badshahi bakhshey aur jis sey chahey Badshahi cheen ley aur jis ko chahey Izzat dey aur jis ko chahey zaleel keray her tarah ki bhalai teray hi hat mein hay aur be shak too her cheez per qadir hai). Telawat Quran key bad Angreazi mein khabrain huin pehley news bolaten mein khabron ki tarufi surkhiyan nahin thin. Jab khabrein Radio station per mousool huien to un mein sey aik khaber ye bhi thi key Red Kulf Award key motabiq jis ka ilan 17 August ko Lord Mountbatten khud karien gein Gorad Spor India ko day deya gea jabkey trophy naqshey naqshey mein Gorad Spor ko Pakistan ka hissa dekhaya geya tha. yani teen din bad yeh khaber serkari tour per nashar ki jaegi iss sey Radio key afsaran bala sakht motafikr aur pareshan ho gaye. Iss waqt Lahore radio station sey Musalman Mahajiron aur qaflon key leye khasusi hidayata nashar ki ja rahi thein jin mein ye bataya ja raha tha key Mashraqi Punjab key Musalmanon key leye kon kon sey moqamat mahfooz hain mahfooz moqamat mein sey aik Gorad Spor bhi tha jis key barey mein bar bar alan keya jar raha tha afsaran bala ney apas mein mashwara ker key foran alan ko raka aur bar bar dusra ilan nasher keya geya jis mein musalmanon ko hidayat ki gaye key woh Goro Spor her giz na jaien Gorad Sport Musalmanon key leye mehfooz moqam nahien hai. Ye 15 August 1947 ki bat hay iss tarah hazar ha Musalmano ki janein bach gayein.
Yahan humnay Roman Urdu mein aapnay pardnay walon kay liye Pakistan ki Khani paish ki hai. Takay aap ko bhi maloom ho kay Pakistan ki kahani mein kis kis nay kia kirdar ada kia.